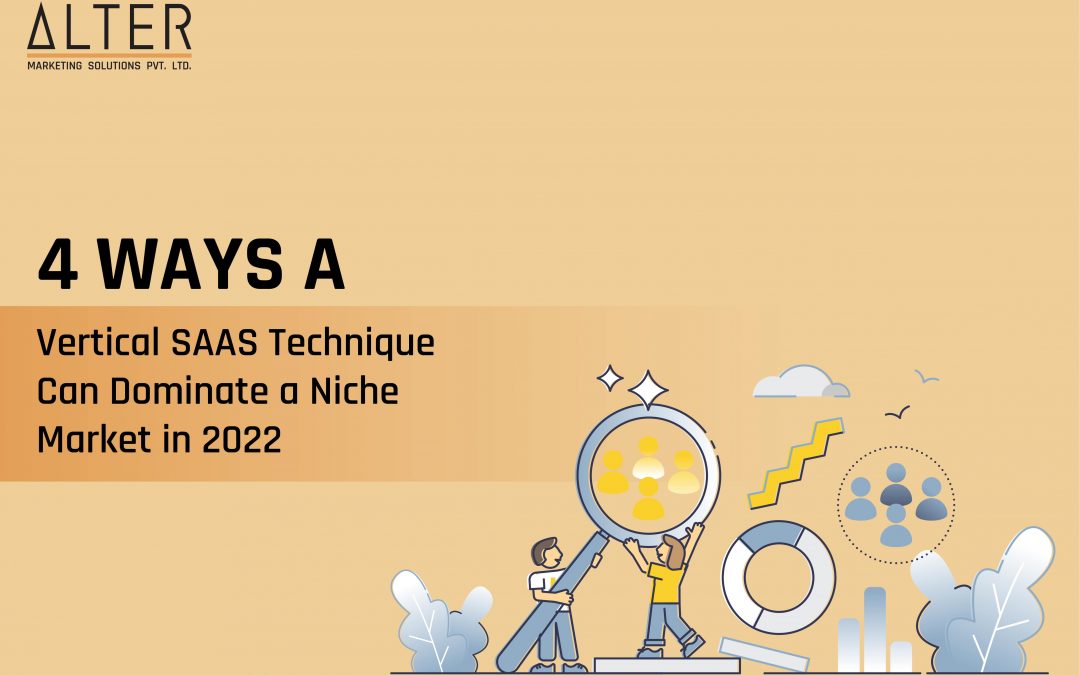 "Jack of all trades and a master of none, but often better than a master of one."
It's an old adage. It says that it often bodes well to be good at several things even if you're not an expert at any of them than to be an expert at one thing and bad at everything else.
You must be wondering 'what does it have to do with SaaS companies?' Answer? A lot. Today we're going to look at a key reason a SaaS company dominates a niche market – Vertical SaaS.
A lot of SaaS companies around the globe offer a multitude of services, covering various industries. For example, MS Office and Slack. These are examples of horizontal SaaS. However, in recent years, there has been an increase of vertical SaaS companies that create solutions for niche industries like banking software, real estate programs, etc.
Vertical SaaS is a group of software solutions that cater to the needs of a particular niche industry. Some of its prominent examples are:
Cox Automotive, a provider of automotive solutions, paid $4 billion for Dealertrack, an on-demand software provider for the industry.
Health Assurance Plan, a dental software that provides comprehensive solutions to dentists as well as patients right from connecting them to post-treatment care.
Veeva, a life science company that provides cloud-based CRM and content management systems, grew from zero to $2.4 billion in less than six years.
These examples and more, strongly suggest that vertical SaaS is the future and a real competitor to horizontal SaaS markets.
Building a vertical SaaS is one of the best answers to how to scale your SaaS company. But even vertical SaaS companies need a proper plan of action when it comes to growth.
Here are some key pointers to help you scale your vertical SaaS product:
Select the Right Vertical
When it comes to digital marketing for SaaS companies, a one-size-fits-all approach is not going to cut it because of the specialized nature of a vertical SaaS company. Therefore, it is paramount that you pick a vertical that has a large enough potential for growth, and not nearing market saturation.
Also keep in mind your level of expertise in a particular area, as niche markets require extensive and in-depth knowledge to provide comprehensive solutions for the said market. Aside from that, conducting market research is just as important. Follow the selection of your SaaS vertical by studying at least 10 companies (both vertical and horizontal) and learning about their products and offerings. This will allow you to distinguish your product from theirs and improve your odds of capturing a niche.
Stick to Your Guns
It may be tempting to move to a different vertical because they have similar issues or you want to expand your consumer base. However, you should refrain from doing so. Each additional layer requires you to tailor your product to a certain amount, limiting your capacity to provide answers to specific vertical challenges.
Sticking to one vertical also allows you to collect, aggregate, and store industry-specific analytics. The data can subsequently be monetized through value-added services such as benchmarking or marketing reports.
Speak the Language of Your Audience
Research is imperative. If you want to carve out a niche in a market, you will need to speak to the customers and treat them the way they want and expect you to. You must speak the language of the prospects and offer solutions that fully address the industry's problems. This improves your chances of gaining and keeping customers.
Get industry insiders on your side to provide nuance and help improve your services. An added incentive is that it gives you the tools to quickly understand and adapt to market fluctuations.
Aggressive Promotion is Key
It doesn't matter if you're selling the elixir of life, but if no one knows that it gives you immortality, they will not buy it. You can have the best product or service in a market, but you need people to realize exactly just how much it would make their lives easier and solve problems. That's where digital marketing for SaaS companies comes in.
Promoting is especially important if you are new to the market and your target audience is more inclined to go with established industry names. You need to grab their attention and build credibility if you want to stand a chance.
Final Words
There is no question that while it may be harder to break the status quo and establish yourself in a vertical market, the rewards are arguably more than worth it.
Andreessen Horowitz'S General Partner Kristina Shen talks about the scope of fintech companies leveraging vertical SaaS techniques to grow.
Because more and more niche-specific software is being produced these days to satisfy the industry's distinct needs, the future of SaaS is unquestionably going vertical.
Are you looking to dip your toes into the vertical SaaS market? Follow these above tips to get you started and connect with us at Alter Marketing Solutions, where a team of proficient digital marketers will assist you in taking your company to the next level. Send an email to [email protected] or give us a call at +91 99864 60086.
Want to learn more about creating the perfect growth plan for your SaaS product? Get Free Access To Our SaaS Growth Plan EBook. Download Now!