Branding agency in Mangalore
It is a technique of creating a brand. A brand stands for everything that helps differentiate a company from its competitors. These include the name, logo, colours, taglines, etc. Rebranding is the strategy of bringing about a change in the elements of a brand. This can be just to keep the brand evolving through changing times, change in target audience or for any other reason.
Why is rebranding needed?
Repositioning
If you are looking for ways to reposition your brand, rebranding is a must-follow strategy.
Changing time
To keep with changing times, it is important to rebrand and keep your company moving forward.
Evolve in vision
Rebranding helps to keep up when your company evolves, leading to a new vision.
Change in strategy
If your company adapts better strategies with time, rebranding can be a key element.
Improving reputation
Rebranding is the best way to deal with a negative reputation that might be caused by any unfortunate event.
Retargeting
If your company aiming to increase or change its target audience, rebranding can go a long way.






Excelllent client support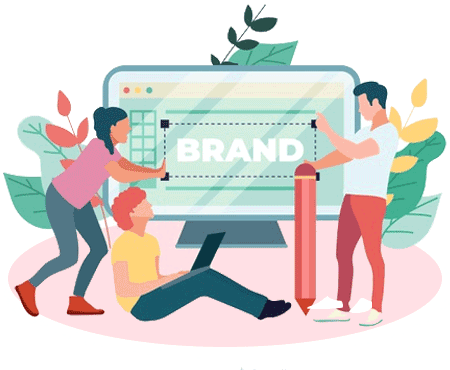 Market Research – Conduct extensive research on your market. Know your competitors, target audience and your reason for rebranding.
Unique selling point – Identify what it is that makes your brand stand out from its competitors. What is it that you do differently?
Brainstorming ideas – Come up with innovative ideas that will reach your target audience and compel them to take action. 
Redesign Logo – Remember that your logo is what people identify your business with. Redesign it in the best possible way. 
Redesign marketing materials – This step includes redesigning all the items regarding the marketing of your business.
Introduce the rebrand – Make your rebranding known to the public.  Reach out to people on various media such a television, youtube, banners, posters, social media and more. 
Relaunch your brand – Finally, put everything into action and successfully rebrand your business.
Interested? Start Altering your business with branding services in Mangalore.