Video Marketing Agency in Mangalore
Video marketing lets you tell effective stories, making your brand the protagonist. Creating memorable videos increases and engages the audience and helps them connect with you on a deeper level. Video content is the easiest to consume and retain. Educate, entertain and make a lasting impact on your audience, with video marketing.
Memorable
Videos that depict a story of your brand have a high chance of being remembered.
Entertaining
Along with educating the audience about your company, you can entertain them and have a lasting impression.
Engaging
Video marketing, if done the right way can offer a new perspective, along with entertaining, inspiring and educating the viewers.
Relatable
With video marketing that include relatable characters, people are easily drawn to it.
Effective
Videos are more effective in bringing about a change in the way people think.
Persuasive
Storytelling through videos is one of the most effective ways to persuade people. .






Excelllent client support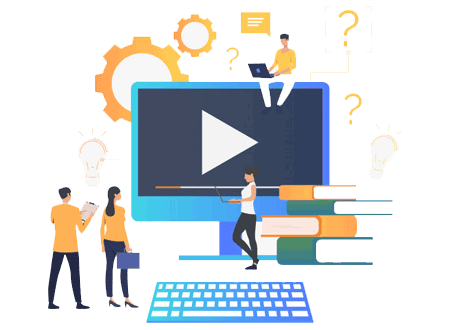 Obtaining client brief – The first step involves understanding the client's requirement by obtaining a proper brief. 
Creating a concept – Then we brainstorm and create a concept that best suits your brand. 
Script and storyboard – Then we create a script and form a storyboard to help bring the script alive. 
Planning the shoot – After which, we formulate a plan as to how we will go about with the shooting. 
Execution – Finally, we execute the plan by turning it into action. 
Feedback – Once the video is created we receive feedback from the client regarding how we can make changes and improvements if any.
Interested? Start Altering your business with the best video marketing agency in Mangalore.