Visual Communication Design
Visual Communication design is the art of communicating using various forms of media, through designs. It is a combination of design and a wide range of information. It focuses on combining drawing techniques with design practice. Various tools like typography, illustrations, photographs and animation help effectively communicate the message across to an audience.
Why communication design services?
Eye-catching
A well made visual communication designs easily grabs the attention of your audience.
Unique
It is unique and helps you stand out compared to your competitors.
Convincing
It persuades your audience to take a particular action or feel a certain way.
Aesthetic
It is usually aesthetically pleasing to look at thus making it an effective marketing technique.
Memorable
Visual communication designs are aimed to be memorable and last in the mind of people long after they have seen it.
Engaging
It engages the audience with what you are trying to convey with your communication design.






Excelllent client support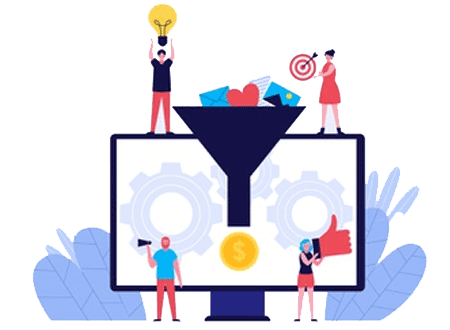 Understand – The first step in the branding process understanding your business. We try to learn everything that is to know about your company. Your priorities and your unique selling points are identified.
Specify – Then, we find answers to the relevant questions. What does your brand stand for? What is your mission? Why should people choose you over your competitors? How will your business add value to your customer's life?
Research – In this stage, we conduct research on your market and your competitors. We identify your target audience and try to create a design that fulfills their requirements.
Prototype – Then the design is sent to you for approval. All necessary changes and improvements are made according to your choice.
Test – Finally, the output is acquired and tested to see if it has worked well with the audience. We receive their feedback and criticism and try to work on them. In case of unfavourable results, the whole process is repeated from the beginning.
Feedback – Then we accept feedback and criticism in order to understand how we can improve our work.
Interested? Start Altering your business with Communication Design services.