Our foundation in search marketing and conversion optimization paired with creative talent puts us in a unique position as a digital marketing agency. Our expert services incorporate a creative and development skill set that you can expect only from a leading agency. This combination of organic SEO and paid search along with creative skills has helped fuel our growth and strengthen our relationships with our clients.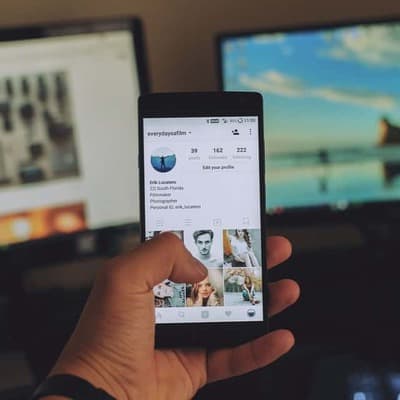 Social Media Management & Marketing
This is one of the most valuable tools to build an online community and engage with your customers. As a business, you need to create content strategies, put out engaging content, photographs, manage that content and then optimize it to grow every aspect of your social media presence. You don't have the time to do that. So you focus on running your business and we will do that for you.
Search Engine Optimization & Marketing
When your potential customer searches for a product/service that you happen to sell, they are likely to click on one of the Top results on the search engines result page. If you're not at the top of the list, it's as good as you being out of it. We bring your website to the top of the search queries either by tweaking your website or by paid advertising, and hence we'll make sure that between you and your competitor you would be the more obvious choice.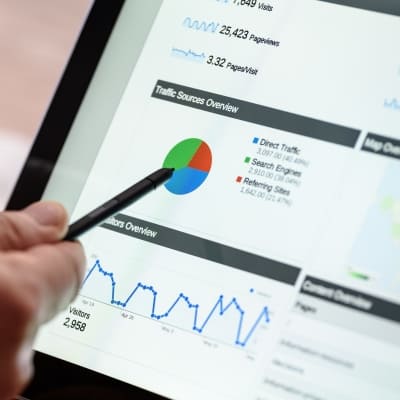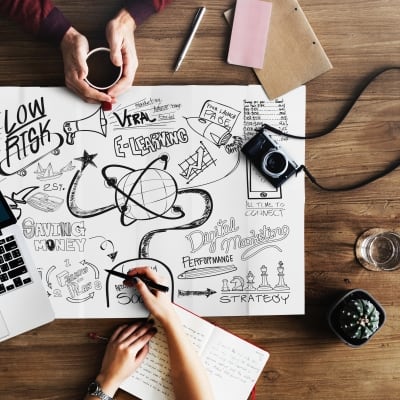 Content is one of the most powerful business tool; instead of you shouting out saying you exist content marketing brings the customer to you. Content has the ability to attract your potential customers, engage them and convert them into paying customers. When you want to turn your business into a brand that everyone talks about, you need a content strategy that generates reader interest and catches the pulse. We provide you with an effective content plan in the form of videos, infographics, blogs, eBooks, whitepapers, etc. which are cost-effective and reliable to fetch traffic as well as new leads for your business.
Branding & Marketing Collaterals
The collateral of your brand is often the first impression of your product/service and first impressions matter. When you want to promote your brand and support the sales and marketing of your product/service you need well-designed collaterals like logos, business cards, letterheads, brochures, display stands and other traditional ad mediums. We can help you create a persona for your brand.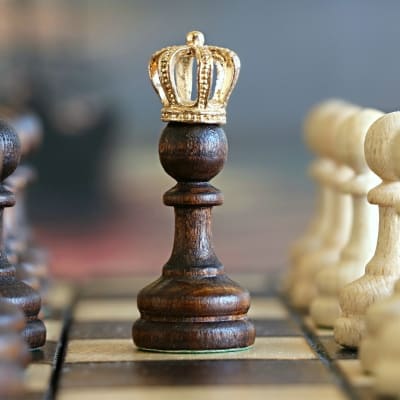 Campaign Strategies, Development & Tracking
Whether you are engaging in a new community programme or looking to promote a specific product/service, our campaign development can lead you through it from start to finish. From research and planning to the tracking of the results, we craft a plan of action that takes into consideration your specific target audience. With us, you can develop a campaign that lays out a road map for success with all the elements needed to make your campaign stand out from other cluttered advertisements.
Consultancy, Audit & Training
More business, more profits and more awareness- If this is something your business needs, then this is how we can help. Our team of industry experts provide you with one-to-one consultancy, monthly audits of your marketing strategies & content as well as training in terms of efficiency and better results. Contact us to know more on how we can achieve this.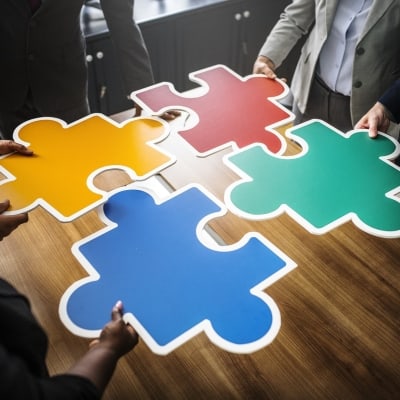 Get a
Free

Digital Audit or Consultation