Display Advertising Services
Display advertising services help you advertisement in the form of videos, banners, gifs or more are made to appear on a website or a social media platform. In the digital world, the majority of people spend most of their waking hours staring at a screen. This makes it easier for marketers to place ads where people are most likely to find it. Here, users with particular traits are targetted, with the help of cookies. Clicking on these will take the viewer to a landing page, where they can find more information.
Why digital display advertising?
Brand awareness
Display advertising services help increase awareness for your brand and makes it known to people.
Effective targeting
Since digital display ads use cookies from other websites, it helps in effective targeting.
Eye-catching
They are aimed to be eye-catching and grabs the attention of your potential customers.
Leads conversion
It aids in increasing the number of leads for your company.
Customer engagement
It enhances the way your customer engages with your company.
Measurable
It is easy to measure the impact of your digital display ads on your audience.






Excelllent client support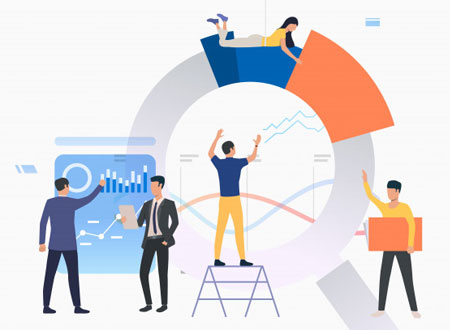 Understand your business – The first step is to understand everything about your business. This includes knowing your goals and objectives, as well as your target audience. 
Competitor analysis – Having proper knowledge regarding your target audience and their business helps you identify how we can do it better.  
Keyword research – Then we conduct a research, identifying the keywords and their usage regarding your business. 
Develop landing page – A landing page, where your viewers will be directed to once they click on the ad, is created. 
Create google ads – Then, an eye-catching, unique and creative ad copy is created.
Reach Right Audience – Finally, measures are taken to reach your ideal audience. 
Interested? Start Altering your business with the best display advertising agency.