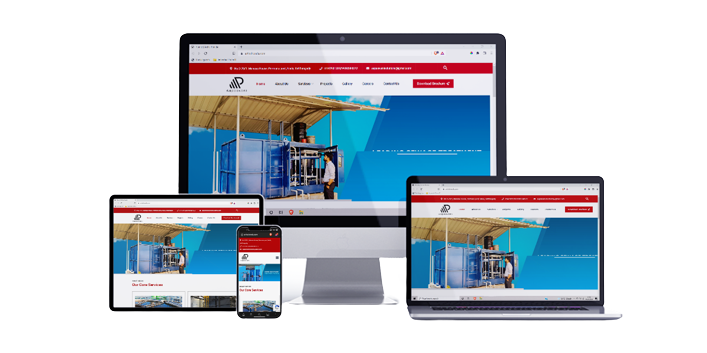 Founded by a group of highly skilled individuals in the fields of environmental and chemical engineering, Aapaavani Environmental Solutions develops innovative solutions like effluent and sewage treatment plants to deal with environmental pollutants in metropolitan cities. 
They have a reputation for providing customised and advanced solutions that fulfil customer needs in practical ways while also adhering to pollution control regulations. Turnkey industrial wastewater treatment, sewage treatment, groundwater treatment, environmental forensics, and renewable energy projects are all part of their portfolio.
Aapavani previously had a website, but it lacked information and appeal. The website did not bring in any leads and they also found the overall look and feel to be unsatisfactory. Hence, the client approached Alter in hopes of building a website that matched their brand's professionalism and reliability. They wanted a website that could help their clients know all about them and their services.
Improve online reach through a new and improved website 

Improve site structure for easier browsing 

Establish credibility and create value 
Aapaavani was already a well-established brand but their previous website did not do justice to their brand. The website needed revamping in terms of content and design. 
We evoked a sense of trust and credibility with clear and simple page designs paired with modern typography. The information about the company, services they offered, and their projects– completed and ongoing– were all filtered into different pages for better navigation.
The new Aapaavani website is a testament to their experience and expertise. The website is now a lot easier to explore. Visitors can find what they are looking for and an increased amount of leads were brought in right after the re-launch!