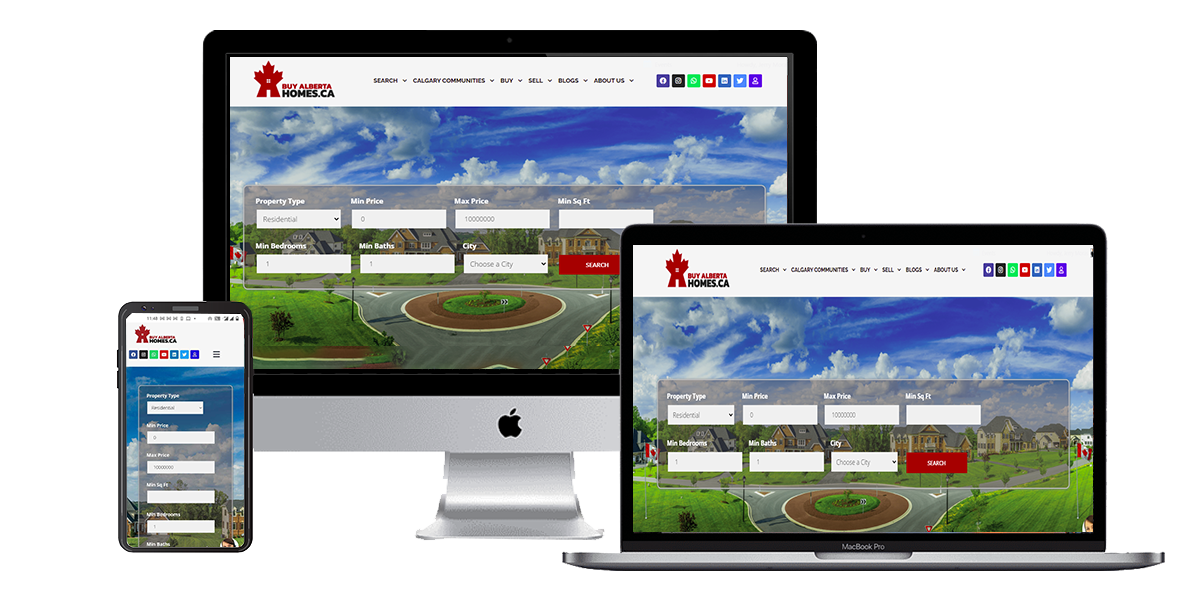 Alberta Homes (previously jerrymoras.com) is a dynamic, all-in-one resource for home buyers and sellers in Alberta, Canada, developed by Jerry Moras. From a one-man army to now leading an entire team, Jerry Moras has led the way to the inception of Alberta Homes.
Blacked by Grand Realty & Management Ltd. and Alberta Homes Team, they have quickly gained the title of being the best in the business, and are devoted to bringing an exceptional real estate experience to Alberta.
Jerry Moras approached the team at Alter to execute a wholesale migration, from website revamp to rebranding their digital identity. An upscale of this magnitude always comes with challenges around the development and display of a brand identity.
Besides, there was also a need for the new website to be more user-friendly with simpler designs and navigation between multiple property listings in a clear and concise manner. The new website also needed to have an improved Seach Engine Optimization, with the aim of a higher search engine rank, leading to more and improved quality of leads.
To begin with, multiple meetings between the client and Alter's in-house marketing, web, and content team took place to reach a similar plane of understanding. That led to hours of brainstorming sessions between the design and web teams to settle on a plan of action.
The web team used a tool called IDX for the listings' web page and integrated them individually in a clear format. The design team weaved their magic to make the website aesthetically pleasing, modern, and minimal.
The content and SEO teams at the same time made sure all brand image and identity were aptly expressed to the visitors, and primed for conversion into clients. The final result was a sleek, modern, and user-friendly space where Alberta Homes can keep growing.