Here's how a plywood company boosted its organic traffic by 1045.36% in just 7 months!
Established 4 decades ago, Apple Plywood is a pioneer plywood manufacturer in the South India region. Apply Ply has grown to become one of the largest and well-positioned as one of India's long-term manufacturers of allied wood products and is currently offering the widest range of products. Apple Ply enjoys a unique brand identity as the market leader, with offerings that are considered industry benchmarks.
AK group's aspiration is an exemplar in sustainability practices. Furthermore, their production plants in India and abroad have been certified with the coveted ISO 9001:2015 standard demonstrating their adherence to the BIS standards. All of this goes to show that they are focused on "green" quality as the ultimate priority. They are guided by a simple philosophy of adding more value-for-money products and at the same time, improving upon their existing product portfolio through extensive research and customer feedback.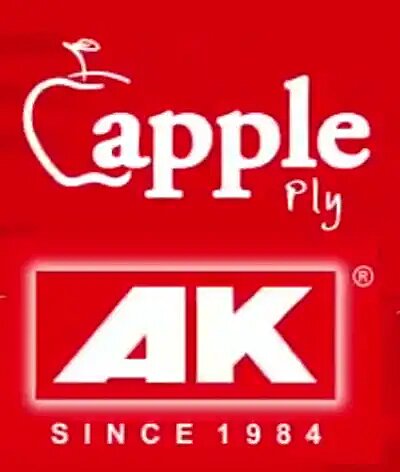 Less Organic Traffic
The website created was a static website with very little information. There was not enough content with relevant keywords used and the pages were not optimized.
Was not ranking for relevant keywords
The pages were not ranking on the SERP as they were not optimized based on the targeted and relevant keywords which lead to low page ranking and domain authority.
There was no proper content strategy
The website had no content being published like blogs, product descriptions, etc.
The website was slow
The website load time was very high which made it less user-friendly.
Having Issues
The website load time was very high which made it less user-friendly.
The website was not optimized
The website was not optimized with meta tags, descriptions, and keywords on the pages which lowered the ranking.
Since AK Plywood emphasized ranking No. 1 on the SERP, here's what Alter had done to revamp the website:
The SEO team analyzed and conducted a base report which included the issues that needed to be fixed. A wireframe was created ( WORD ) and the URL of the website was structured.
Competitor research was conducted and keywords were finalized. From these chosen keywords, the content was generated in the form of blogs, pillar articles, product page optimization, and on-page and off-page optimization.
Different pages were optimized based on the relevant keywords to improve the visibility in the SERP.
Local SEO strategy was adopted by optimizing Google My Business to be ranked on local searches that are location specific.
Blog Funnel was built along with interlinking and external linking.
On-page activities like content optimization were conducted.
Off-page activities like Q&A answering, Directory Listing, Email Outreach, Blog Promotion, Social Bookmarking, Local Listing, and Guest Posting were conducted in order to generate backlinks.
The website has been ranking for the 21 relevant keywords used which gives more visibility on Search Engine.
Organic Traffic has been increased by 1045.36%
Referral Traffic has been increased by 3580%.
Top ranking locations as per country are India, United States, China, United Arab Emirates, and Qatar.
Keywords targeted for certain pages have a good rank on the SERP.
The average keyword ranking position has increased by 7.22%.
The majority of people have shifted to the online world which is why having an online identity for your business is very important to build credibility and trust.
Digital Marketing is one of the cost-efficient and best options to measure ROI if you're planning to expand your business.
Having a proper Digital Marketing strategy will help you stay ahead of the competition and reduce your risk of marketing channel saturation.
Structured approach to your marketing strategy will help you give long lasting results, rather than just having assets in place without connecting them to each other.