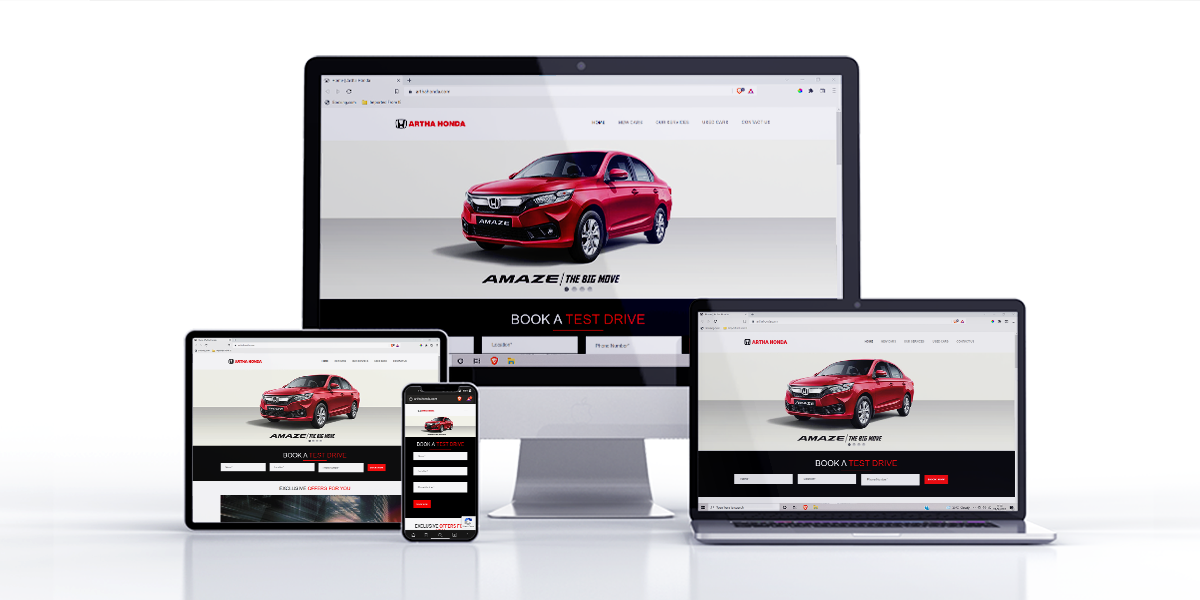 Artha Honda is a Mangalore-based sales and service centre with a team of experts dedicated to providing the best possible customer service. They are Mangalore's only authorized dealer for Honda Siel Cars India Limited. The name Artha Honda is associated with excellence in the dealership business, with several years of expertise serving various consumers in the coastal region.
Artha Honda did not have a web presence and sought out Alter to build them a technically strong, creative website. Their requirement was a well-planned platform where their potential customers could easily book test drives, make enquiries about old cars, schedule vehicle servicing, and explore prices of old and new cars. They also needed a simple communication portal for customers to contact them and get information rather than having to visit the store and get a brochure.
Increase lead generation with a clear focus on two-way communication.
Showcase products and services offered by Artha Honda
We needed to create a website that showcased Artha Honda's products while also reflecting their professional customer care. With an easy-to-navigate layout where all the relevant pages were displayed in the menu bar, we created a website where visitors could instantly find what they are looking for.
Several bold call-to-action banners were placed across the main page, encouraging potential customers to take action, such as scheduling servicing appointments, booking slots for test drives, or calling in for more information.
Within a few weeks of the launch of the website, Artha Honda gained several leads and was also able to establish clear communication between their potential customers.