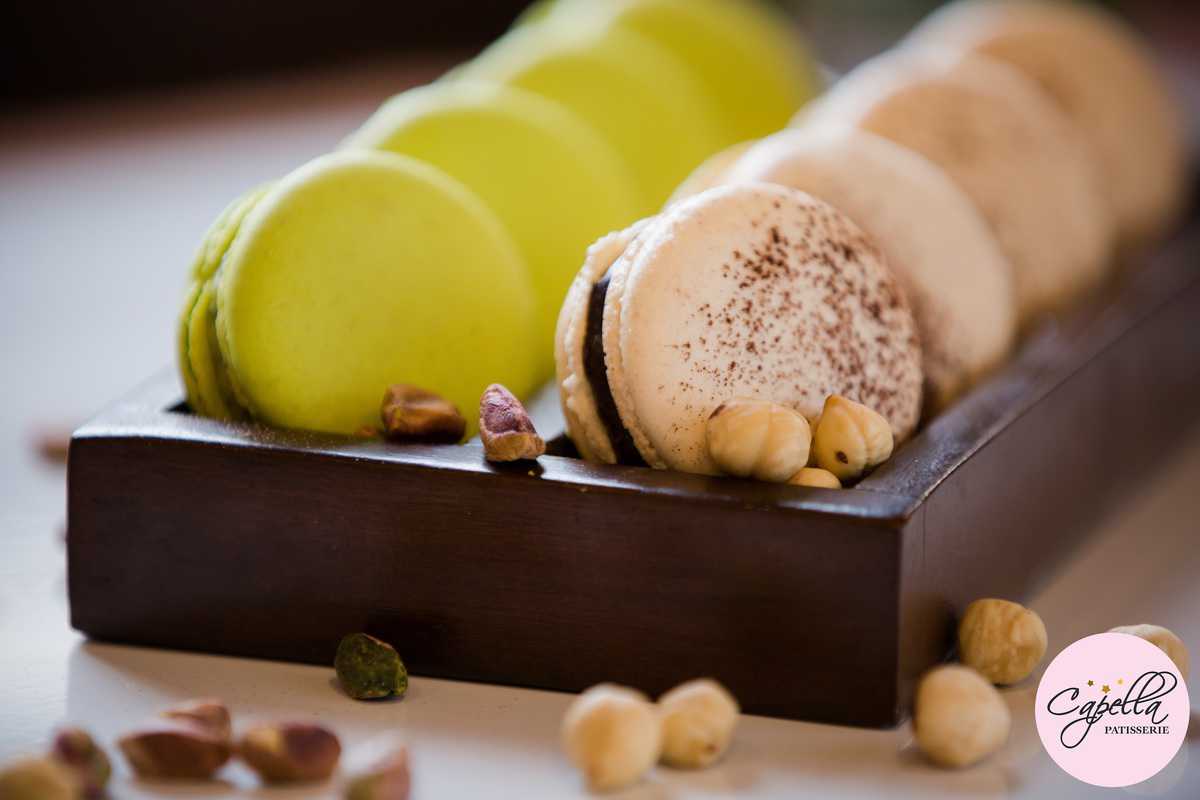 In the small town of Mangalore, there was a home baker who took her love for baking to the next level. Capella Patisserie is a quaint and elegant bakery with a touch of homeliness to it. We had to craft a personality that reflected Capella's personal, lovable nature and make them stand out. We knew that the personality we created for Capella must ensure that when anyone takes home a Capella product, be it a cupcake, brownie or macaron, they aren't buying the product; they are becoming a part of a small yet significant community. We had to tell a story.
Create a personality around the brand and advertise the products without making it a commercial commodity.
It all starts with the branding. We started by designing the takeaway menu and business cards in keeping with the already designed logo. The design was kept simple and memorable at the same time.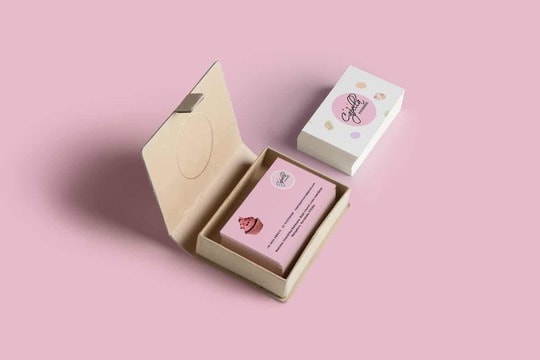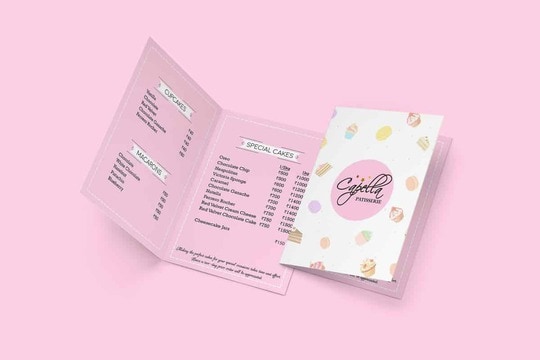 Photos are the strongest tool one has when it comes to social media, especially Instagram. After doing our research, we found that our target audience was more active on Instagram and hence we made our first move- Food Photos! We directed a photoshoot with a professional photographer and made sure we had enough ammo to last for a while on Instagram.
Once we got started on Instagram, we received the response we expected. We slowly yet steadily started receiving followers, with our engaging content and food photos.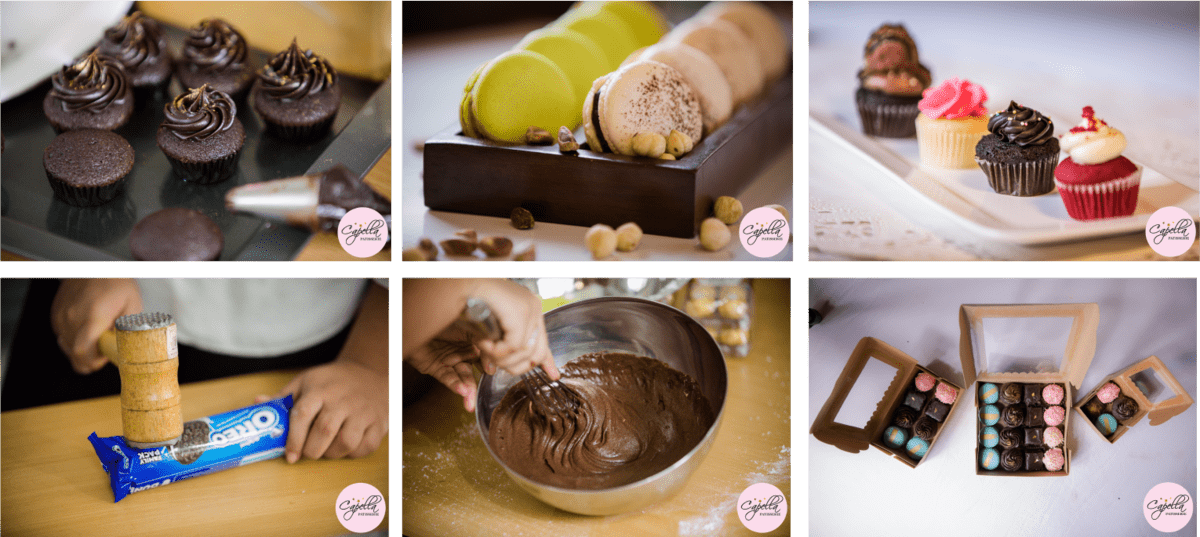 There is nothing unique about merely posting food photos and running contests. We need to create a whole new reason for people to talk about Capella. So we took the road less travelled. We introduced theme goodies for fun holidays: Ones that people knew about but didn't celebrate with continental goodies. We started with the big guns like Diwali and moved to smaller holidays like Halloween, National Candy Day, Christmas Gingerbread houses, Easter etc. This gave people a reason to venture into something fun. The communication however, always remained personal.
People slowly started picking up on the uniqueness of Capella. We started getting tagged on posts and videos. Now we needed something to say that Capella is not just about the goodies, it is about the love.
#Capellove

and

#21DaysOfGoodness – Social Media Campaign
We launched the concept of #Capellove to introduce the idea that we are not just another dessert selling bakery. We communicated with love and a personal touch. With that in mind, we launched the #21DaysOfGoodness Campaign around New Year. The idea was simple: Do something for 21 days and it becomes a habit. We asked our followers to do one simple (pre-determined) deed and post it on social media. In return for their good deeds, at the end of the week Capella went to an orphanage and distributed free cupcakes to all inmates. This social campaign garnered a good response and even received coverage on local newspapers.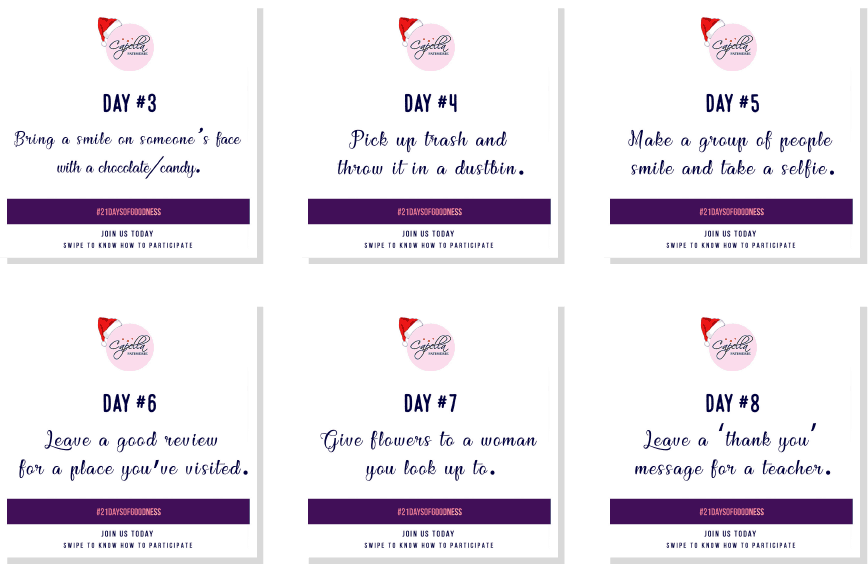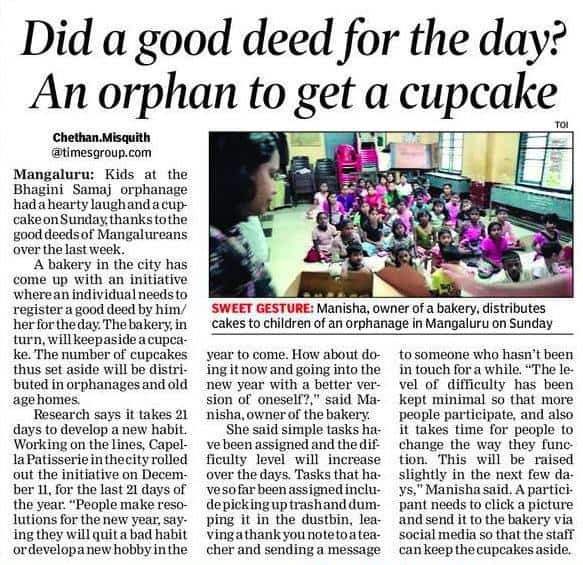 With this we established a connection with #Capellovers (as we called them on all our social media communication). Now we had reached a good number of followers and continued with engagement posts. We also ensured regular photoshoots at Capella for special events to continue providing value and love to followers. As a result, Capella started receiving a huge portion of their orders via social media.