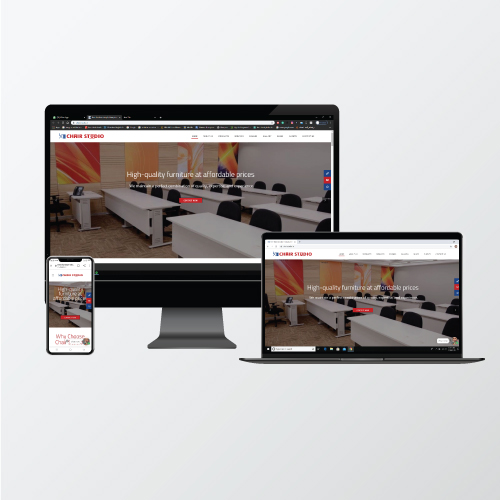 Chair Studio is a leading furniture shop in Mangalore that meets all kinds of furniture needs. Along with providing quality furniture, it helps in designing spaces such as offices, schools, cafes, auditoriums and more. Chair Studio has positioned itself to address all your furniture related needs in an efficient and affordable manner. Chair Studio specializes in Office Chairs, Office Furniture, Modular Workstations, Cafeteria chairs and table, Institutional Furniture, Auditorium Seating and Lab Furniture.
The challenge that Chair Studio approached Alt-er with was two-fold — on one hand, the current website of the company was outdated. It did not showcase the latest offerings from the company. On the other hand, Chair Studio wanted to feature their whole range of products — from Office Chairs and Furniture to Modular Workstations and Cafeteria furniture to Auditorium Seating and Lab Furniture. And this had to be done in a manner that was easy to navigate for when a potential customer visits the website.
The Alter web team revamped the website backend and frontend, giving it a modern look that is more appealing to potential customers and also makes the website easier to navigate. As with any commercial website, the intention is to get people to buy the products. With this in mind, each category of furniture offered by Chair Studio got its own SEO optimized page. The new website was intuitive in it's layout and had the appropriate calls to action, making the process of purchase simple.