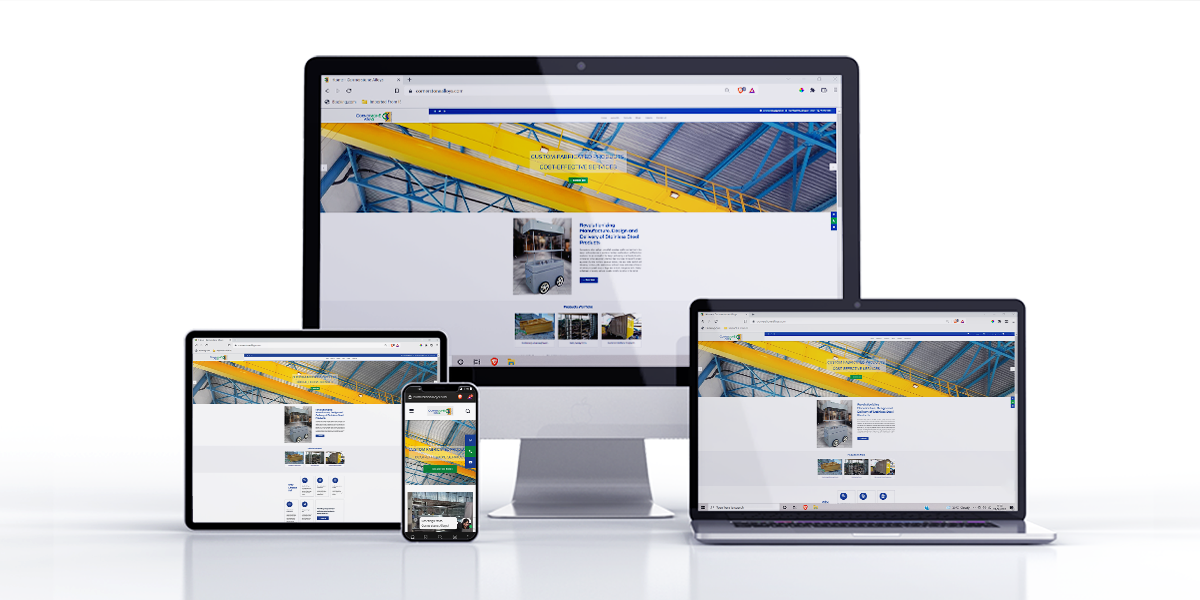 Established in 2010, Cornerstone Alloys is a renowned provider of specialized stainless steel products and fabrication steelwork. They are involved in the design and making of architectural works, commercial kitchen equipment, stainless steel structures, storage and process equipment for the food and beverage industry and more!
Cornerstone Alloys is known for its commitment to quality. They have a state-of-the-art unit in Padil, Mangalore, as well as a competent team that works on the design, service, and execution of each project.
Cornerstone Alloys has been a front-runner in the industry for quite a while. The client had a website but they felt that it wasn't fulfilling its purpose and people barely knew about it. The SEO rankings were poor and the content put out on the website was hard to follow. The client wanted a complete revamp of the website with a new look and feel.
Build on SEO foundations to increase search engine traffic and fuel future growth
Ensure a user-friendly information framework that enables audiences to find content quickly.
The previous Cornerstone Alloys website wasn't appealing enough and had a lot of unorganized content. We started by building a new website with improved structure and navigation. The content was then filtered into separate pages with relevant keywords to bring in more website traffic. The content goal for this web development project was to create an insightful product catalogue. The content also aimed to strengthen the provided information with the right keywords for both search engine optimization and a better user experience.
After the launch of the SDM school website, there was a significantly higher number of online enquires, that lead to enrollments, according to the school management. With the right kind of content, we were able to reach out to the target audience i.e. the parent crowd and also establish a strong web presence for the school.