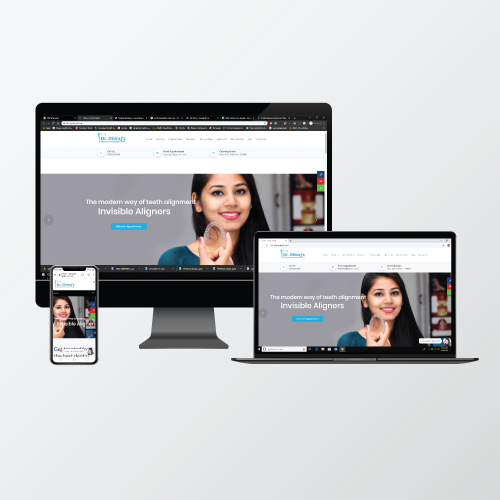 Dhiraj Dental is a leading multi-speciality clinic in Mangalore that aims to provide you with exceptional dental care. With the introduction of Invisible aligners for the first time in Mangalore, Dhiraj Dental is an ever-developing and technologically up-to-date force in the world of dental healthcare. Along with improving the oral health of people, it aims to contribute towards an overall better quality of life. Basic and specialized treatment in various areas of dentistry is provided with excellent quality. One of the top priorities of Dhiraj Dental is to adapt, grow and evolve along with changing times. Some of the specialized services include orthodontic treatment, invisible braces, tooth whitening, dental implants, root canal, crowns and bridges. Dhiraj Dental has a wide range of specialist facilities including world-class infrastructure, a fully equipped clinic, in-house dental lab and x-ray machine, scaling machine, dental handpiece, dental scanner and 3D printer.
Going through the old website of Dhiraj Dental. Alter recognized some of the areas where a major revamp was needed.
First of all, the name of the organization was changed from 'Accordental' to 'Dr. Dhiraj Dental', which in itself was a huge change. This had to be done due to the fact that the old named was found to be difficult to pronounce for most people, thus coming in the way of people connecting with it.
Secondly, there were a couple of new services that Dhiraj Dental now provides which needed to be showcased.
Moreover, the website was quite old and not on par with recent technologies.
For Dhiraj Dental to enhance their online presence and improve their reach to a larger number of people in need, in and around Mangalore.
Final Reports
GT Metrix Test
Webpage Test
Pingdom Tool Test
SEO Site Checkup Test
Google Page Speed
SEO Optimer Test
Google Page Speed
Mx Toolbox Test