El Shine BeauMart is a newly launched premium store for International brands of cosmetics, grooming products and salon accessories located in the outskirts of Mangalore city.
When the client came to us, they had a logo which they weren't entirely happy with and a request to make an exclusive brand out of El Shine. We were tasked with creating and showcasing their personality and also featuring their products on social media to invite sales.
Recreation of Logo design
Our first step was to recreate the logo of El Shine and reinvent a unique personality that stands out when placed among other logos. So we created a colourful yet elegant brand persona for El Shine with the intention of speaking to the elite women of Mangalore.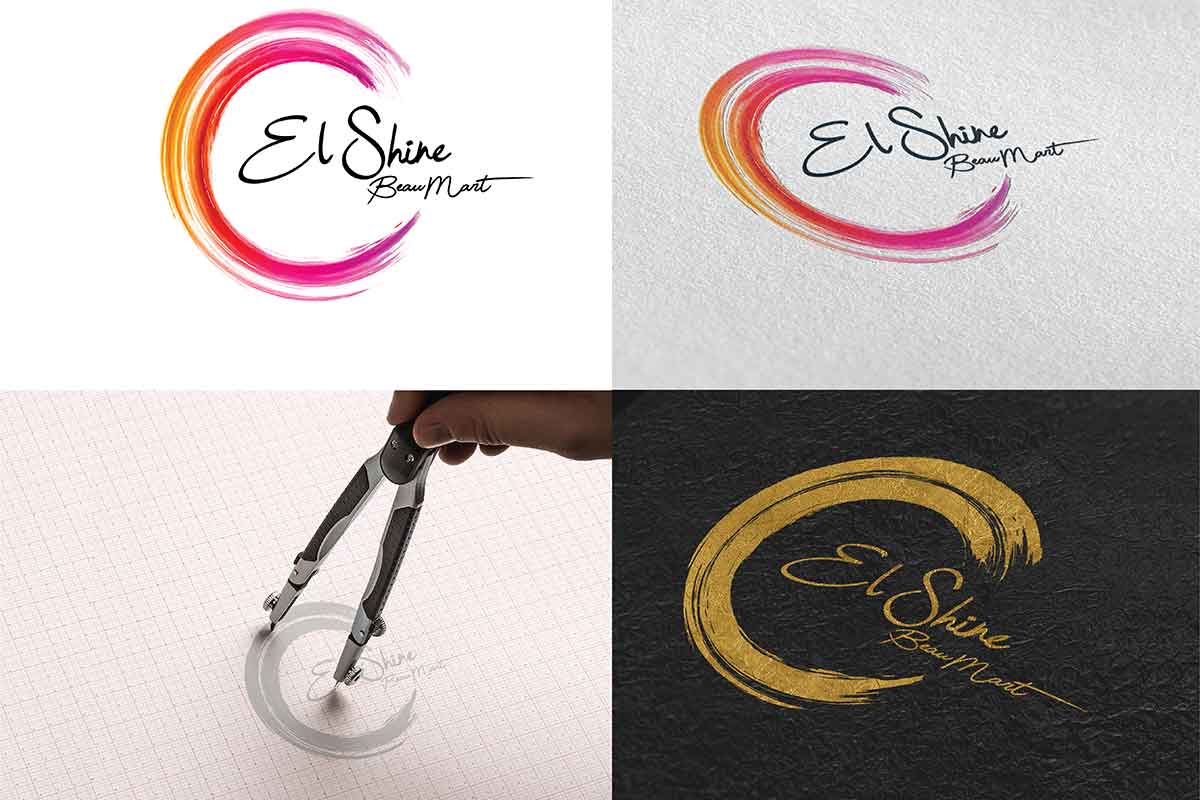 A month before we were due to start creating a buzz about the launch, we designed all the branding materials that would justify the brand logo and colours that we had set in place.
This included their bags, letterheads, cards as well as gift cards. Once we had the branding in place, we conceptualized, wrote and directed a small commercial for the brand. The intention was to communicate the upcoming launch of a brand that is going to solve all of the women's makeup woes.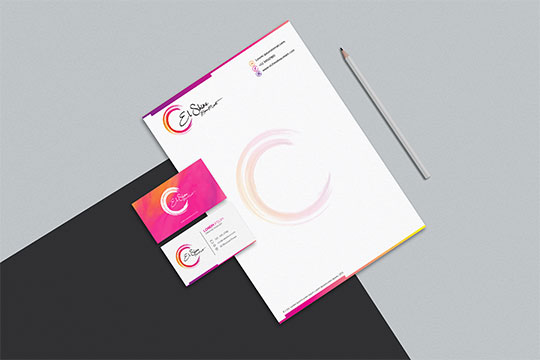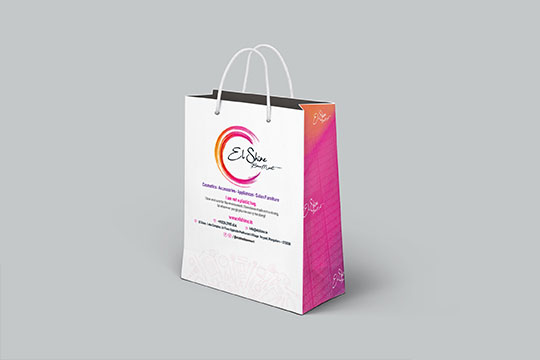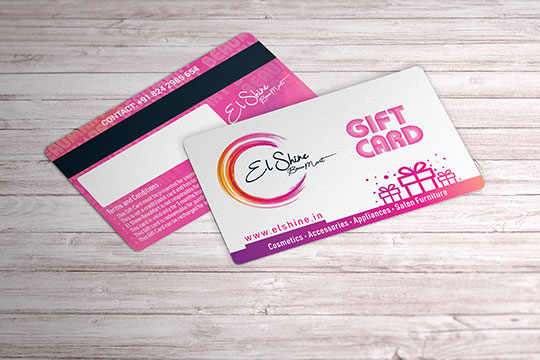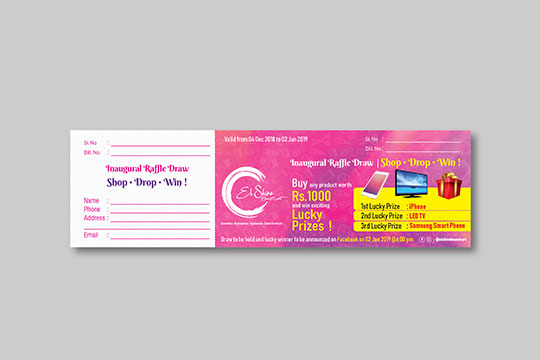 #Don'tSweatIt was a small campaign that we conceptualized and created for El Shine to share on Whatsapp, YouTube, and social media. This video garnered a wonderful response and successfully had people start speaking about the brand El Shine
Since El Shine's target audience was also salon owners and makeup artists, some who do not have access to social media, we created flyer and posters to be handed out to our potential customers. We shared these flyers on our social media page as well and received a good response via ads.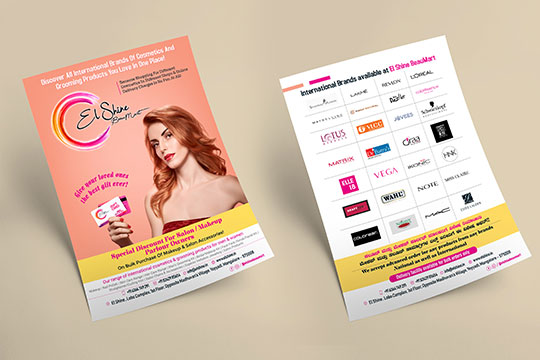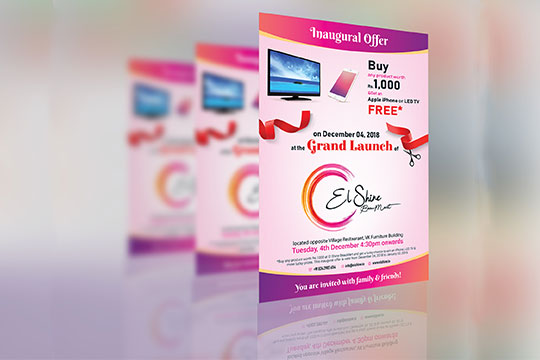 Once the store was officially inaugurated we used social media to regularly update our target audience about new brands that were coming to El Shine and engage with our audience. Only a month after starting regular social media updates, we had a sharp increase in enquires and engagement on the page with over 800 followers.