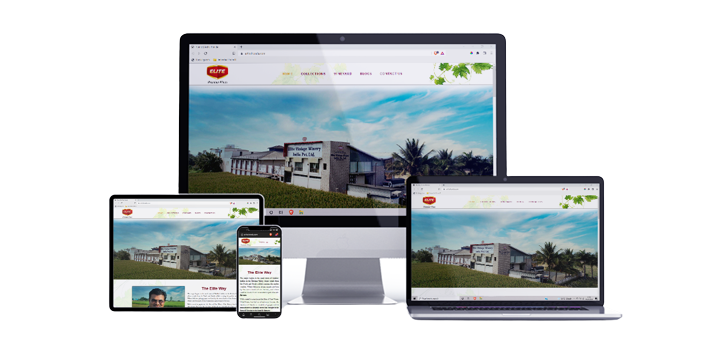 Established in 2007 by Mr Vinod Guraddi, Managing Director, Elite Vintage Winery India Pvt. Ltd is one of the leading wine manufacturers in Karnataka. The winery sources its grapes from the farms of Mudhol in the Krishna Valley to produce vintage wines that have pulsing aromas, enticing flavours, and exceptional textures.
The winery uses world-class techniques for manufacturing, storing, and preserving wines and works with a number of specialists from across the world to improve the quality of their wines. The winery offers different grape varietals; some of them include 一 Cabernet Shiraz, Cabernet Sauvignon, Sauvignon Blanc, etc.
Elite winery previously had a domain with a static page laden with basic wine-related information. The client approached Alter in hopes of building a website to not just establish a web presence, but also create an identity for their brand. The brief was to create a visually pleasing, SEO strong website that could serve as a virtual tour to their winery where their potential buyers and wine connoisseurs around the country could learn more about their story, their brand and the quality wines they offered.
Improve brand awareness and reach through website development and content strategy.
Develop content that would be strengthened by SEO but be written with a creative flair to relate to a wine enthusiast.
The full focus of this project was to let existing customers and potential future clients learn more about the winery. The new website was designed to showcase the authenticity and integrity of the Elite winery through photographs and videos. Shots of the vineyard, a video showing the process of winemaking, content that delved deeper into their story, and an aesthetically pleasing menu bar all brought together a website that spoke to its audience.
The new Elite winery website has a much stronger and clearer story. The website is rearranged into different sections so that a visitor would be able to better understand the story of Elite, their brand and the quality of their work.