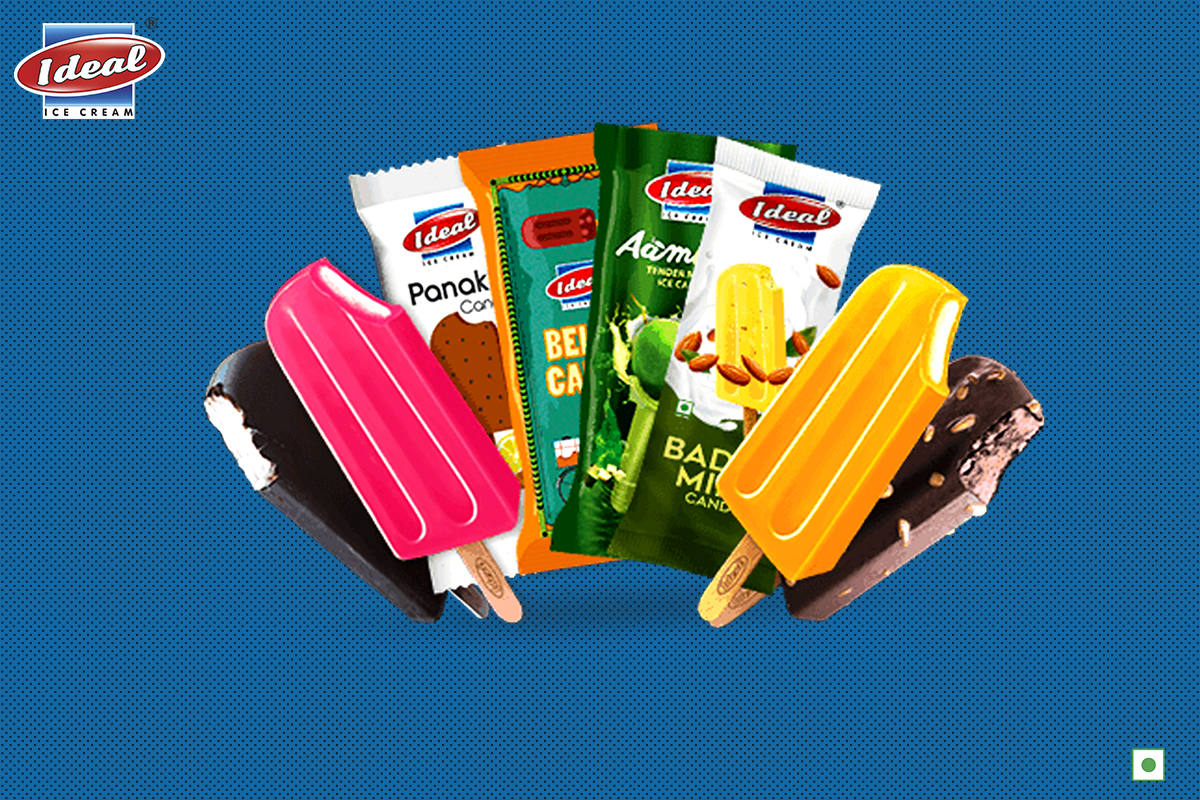 Ideal Ice cream has been known to beat the heat of Mangalore City since 1975. Initiated by S. Prabhakar Kamath, who taught himself the art of icecream and ventured into making the most unique flavours, Ideal Ice Cream is now one of the most remarkable trademarks of the city. With a huge range of icy treats, they have now established 5 ice cream parlours around the city, one of them being India's largest ice cream parlour.
The revolution of ice cream in the city spread like wildfire. But in a world of today, word of mouth isn't the only way to go. There lacked a digital presence.
And so, we wanted to introduce Ideal Icecream to the World Wide Web. To connect with the public and know what they thought of the icecreams and utilize this feedback to boost organic reach.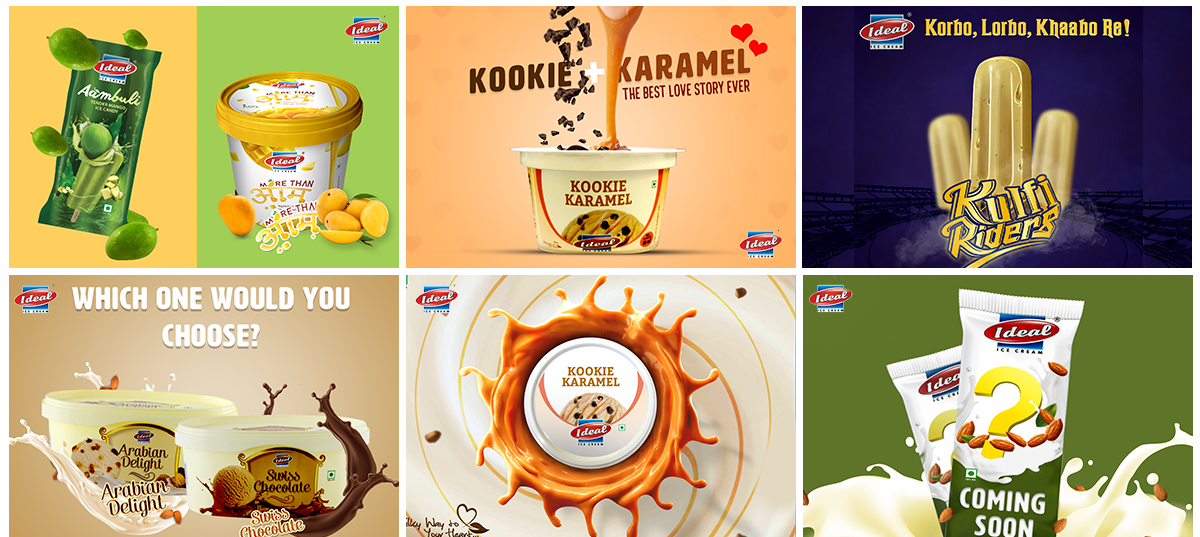 We know the power of interactions and it's immense effect on a brand. Hence, we focused on the company's social media platforms, and worked on building a wide social space to reach out to current and potential fans of Ideal Icecream.
We included dynamic photos, created engaging content and showed a whole new personal side to the brand. Our posts ranged from making the audience guess new flavours, to humourous facts relevant to icecreams. As a result, the personal touch merged with consistent, fresh entertainment gathered a good amount of audience who were curious to see more.
The exciting feedback from the public gave us a idea – a social media campaign. With April Fool's Day right around the corner, we decided to bring in the concept of launching a "Taste Test", where a bunch of Ideal fans would be chosen to test the new mystery flavour.
We hyped the taste test on the social media platforms and announced the names of the people that we chosen. Accordingly, we set the date, time and venue for our anticipating participants. The outcome of this prank was incredibly humourous and caught a lot of attention on social media, where the public was thoroughly amused with how it played out.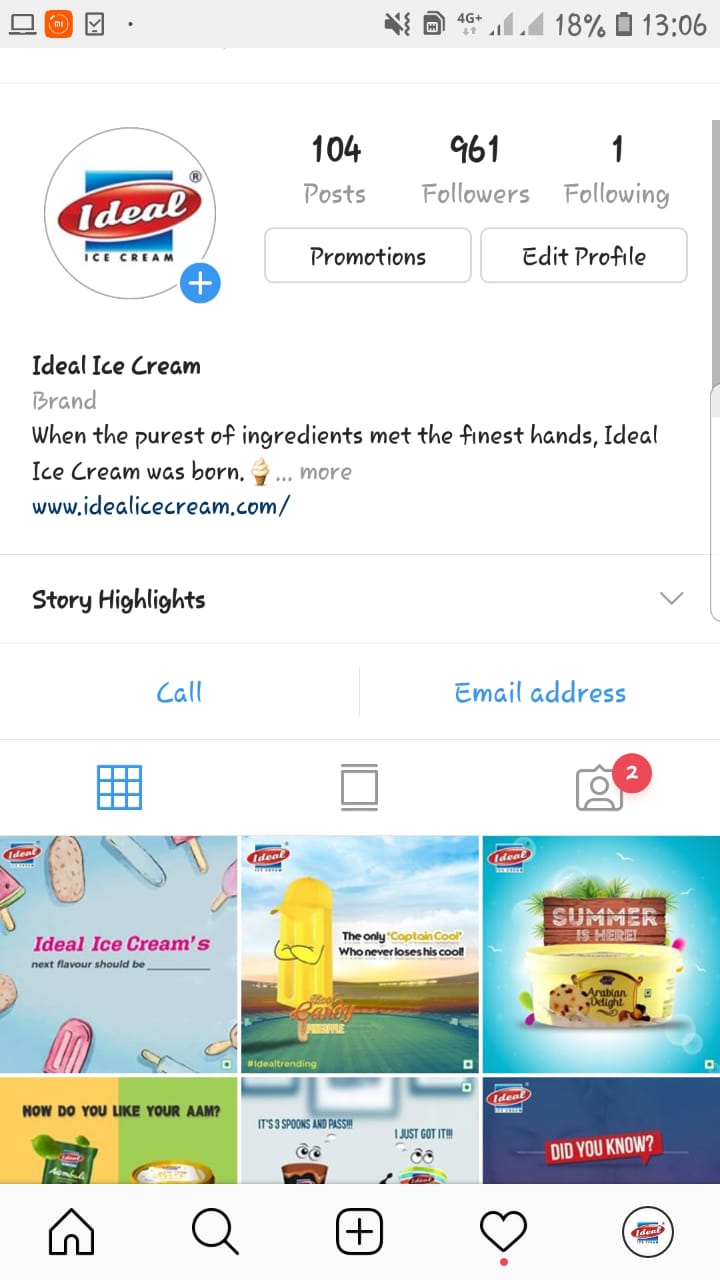 The "mystery" flavour was just frozen water lollies nicely wrapped with Ideal's signature wrapper. We blindfolded the contestants and asked them to taste this mysterious flavour. They had no clue it was just water! The flavours guessed were Jal Jeera, Peach, Lime, Coffee and so many more. It was a good laugh for all of us when the true flavour of the ice cream was revealed. They were pretty shocked to see that it was just water!

Our Ideal participants were very good sports and received lovely gift hampers from Ideal Icecream. Take a look at the video below!
Through this campaign, we showed our audience a playful, fun-loving side to Ideal Icecream. Our consistent posts and engaging content garnered a lot of attention resulting in a huge boost in sales.
This gravitated a large number of the population towards Ideal Icecreams social media platforms and continue to strongly engage with the company, anticipating for new flavours whilst cherishing the classic ones.