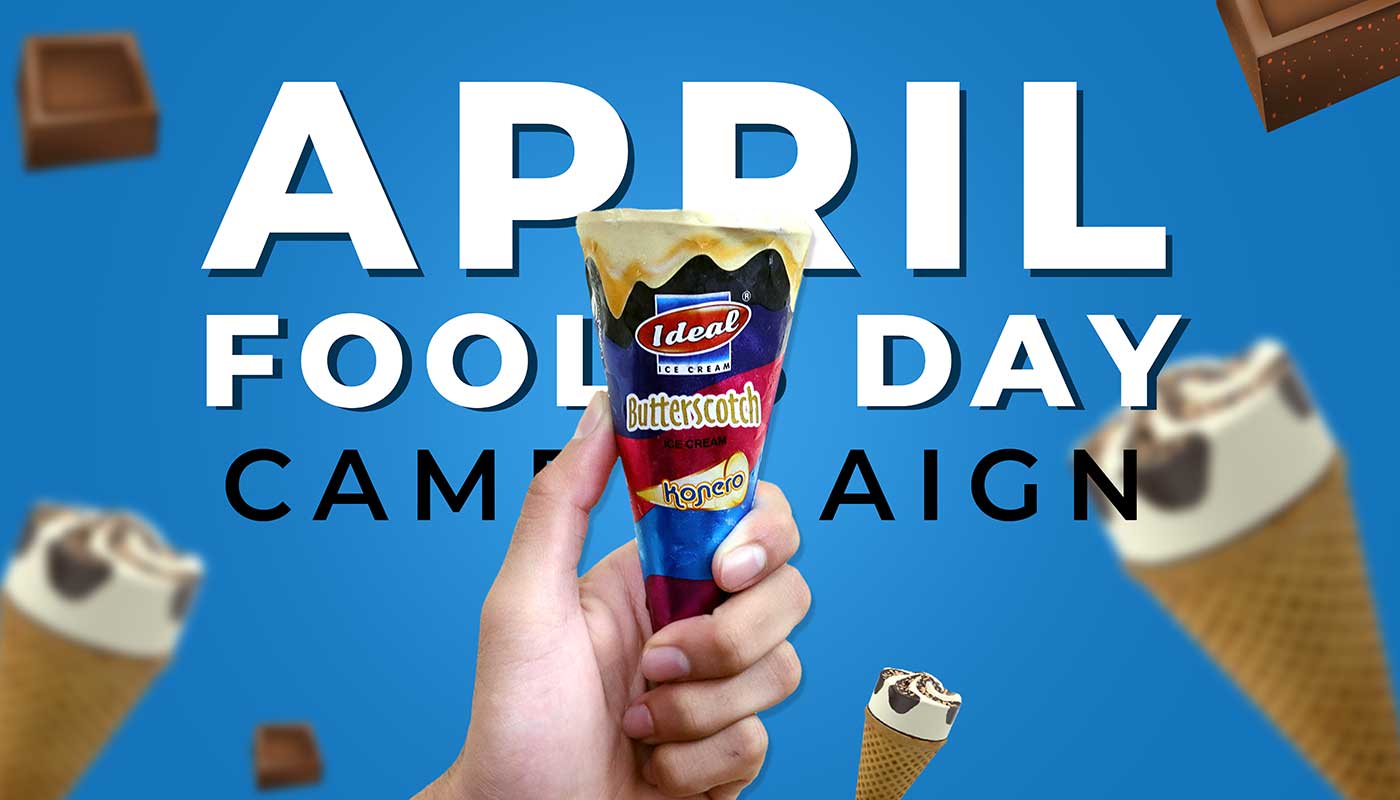 Ideal Ice cream has been known to beat the heat of Mangalore City since 1975. Initiated by S. Prabhakar Kamath, who taught himself the art of ice cream and ventured into making the most unique flavours, Ideal Ice Cream is now one of the most remarkable trademarks of the city with 5 ice cream parlours around the city, one of them being India's largest ice cream parlour.
Ideal Ice Cream had a loyal fan base for their ice cream parlours. We wanted people to start talking about their retail outlet products. We decided to do that with a little fun twist. Using the power of personal and social media interactions, we created an online/offline campaign for April Fool's Day.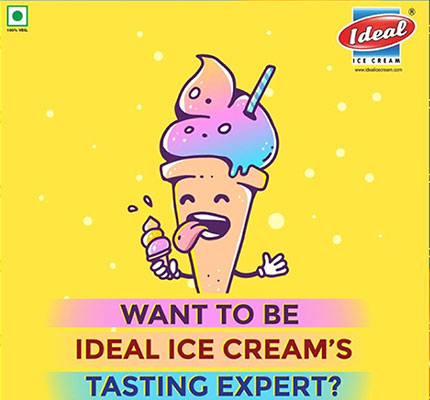 It all started with a simple announcement.
Ideal Ice Cream was launching a "Taste Test", where lucky Ideal fans would get the golden opportunity to test the new mystery flavour.
We created a conversation and excitement on social media platforms and as expected, got what we were looking for.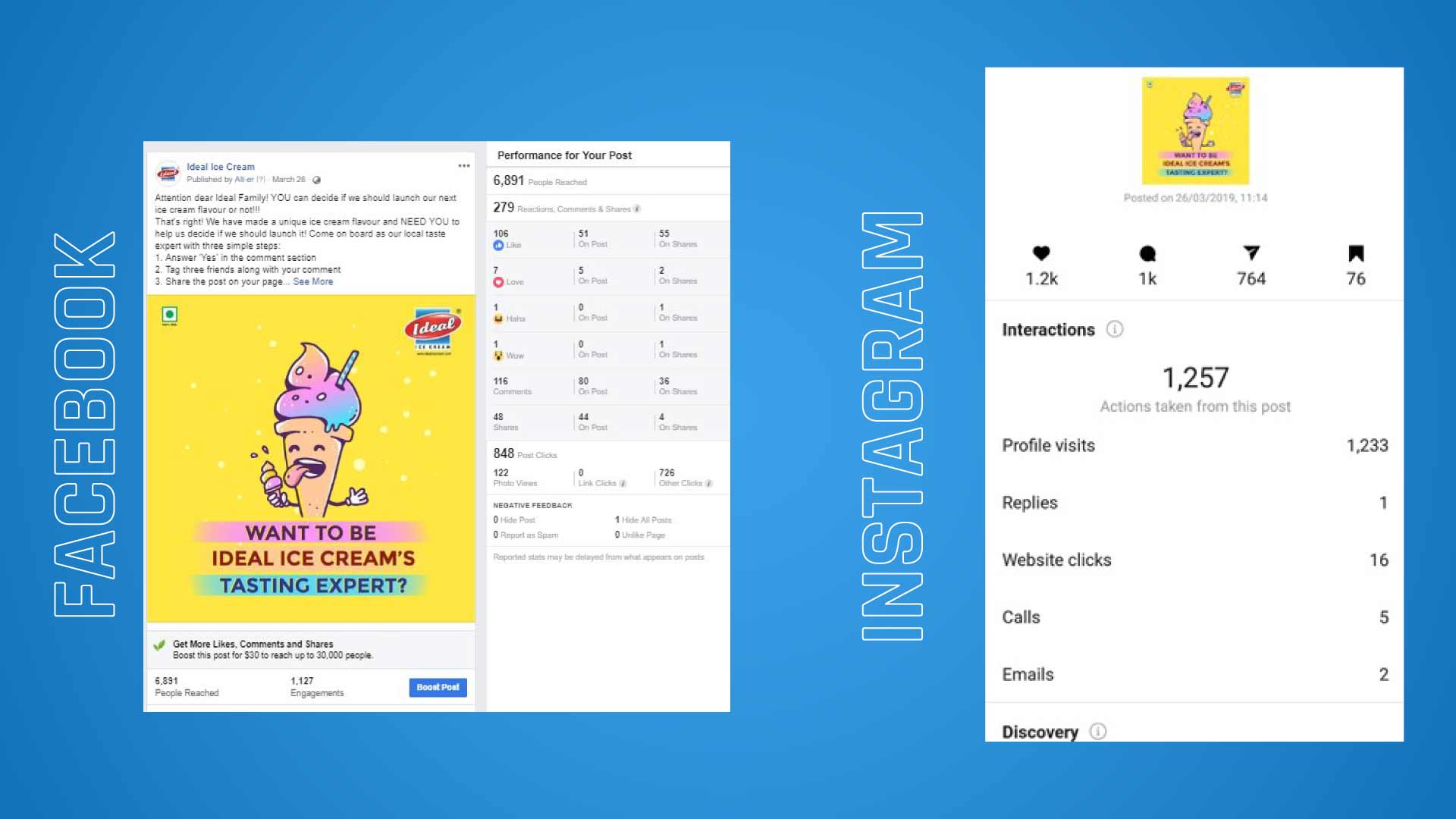 After receiving numerous entries on both Facebook and Instagram from Ideal fans wanting to be Taste Testers, we selected winners. We then set the date, time and venue for D-Day. What ensued was a memorable moment for both the audience, client and us!
Watch the video to find out the twist in the tale-
This prank caught a lot of attention on social media, where the public was thoroughly amused with how it played out. The involvement of the brand and the owner made fans laugh a little harder and share it with extra joy.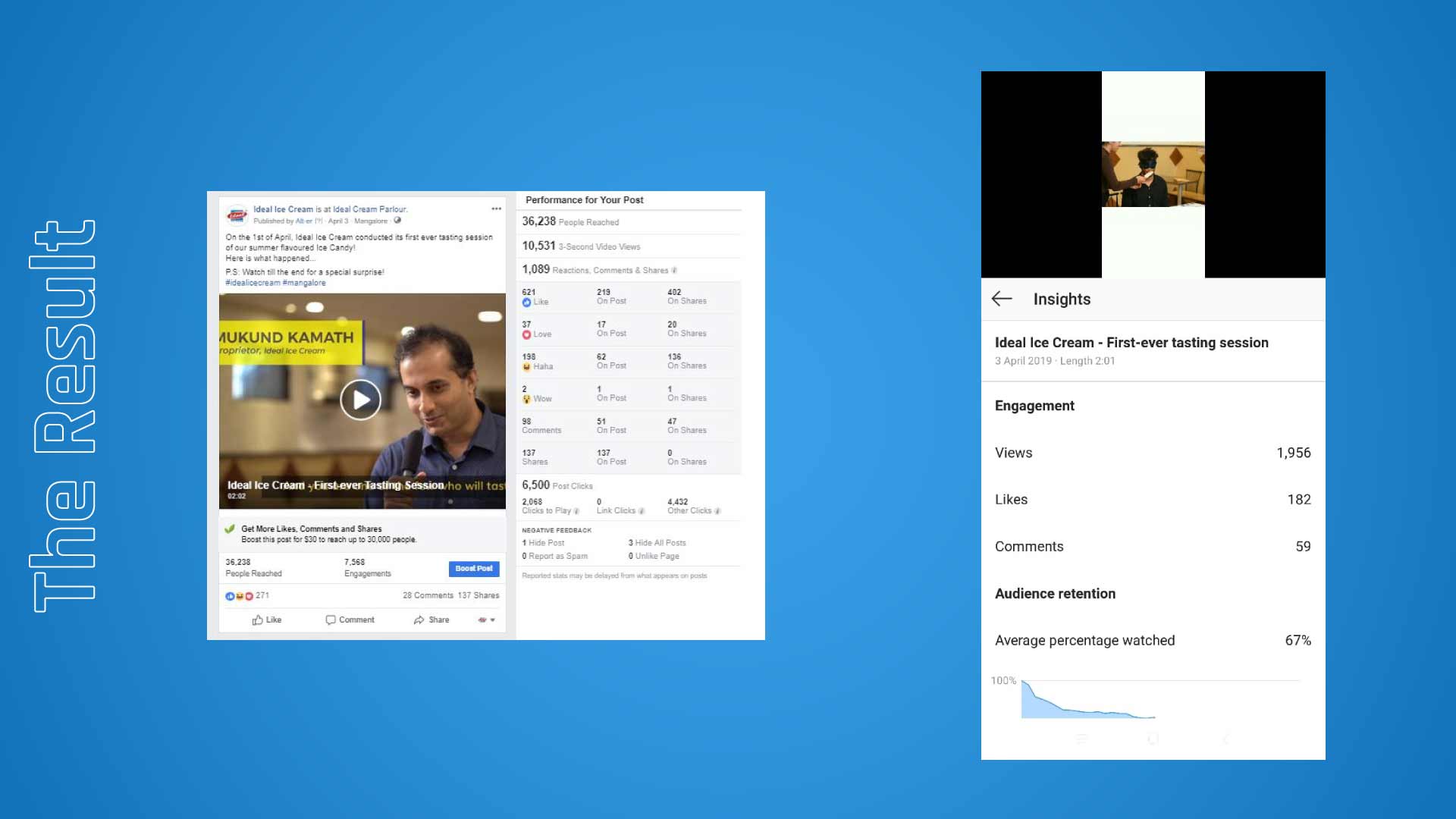 Through this campaign, we showed our audience a playful, fun-loving side to Ideal Ice Cream. Our consistent posts and engaging content garnered a lot of attention resulting in a huge boost in our online presence.
This gravitated a large number of the population towards Ideal Ice Creams social media platforms who continue to strongly engage with the company, anticipating new flavours whilst cherishing the classic ones.