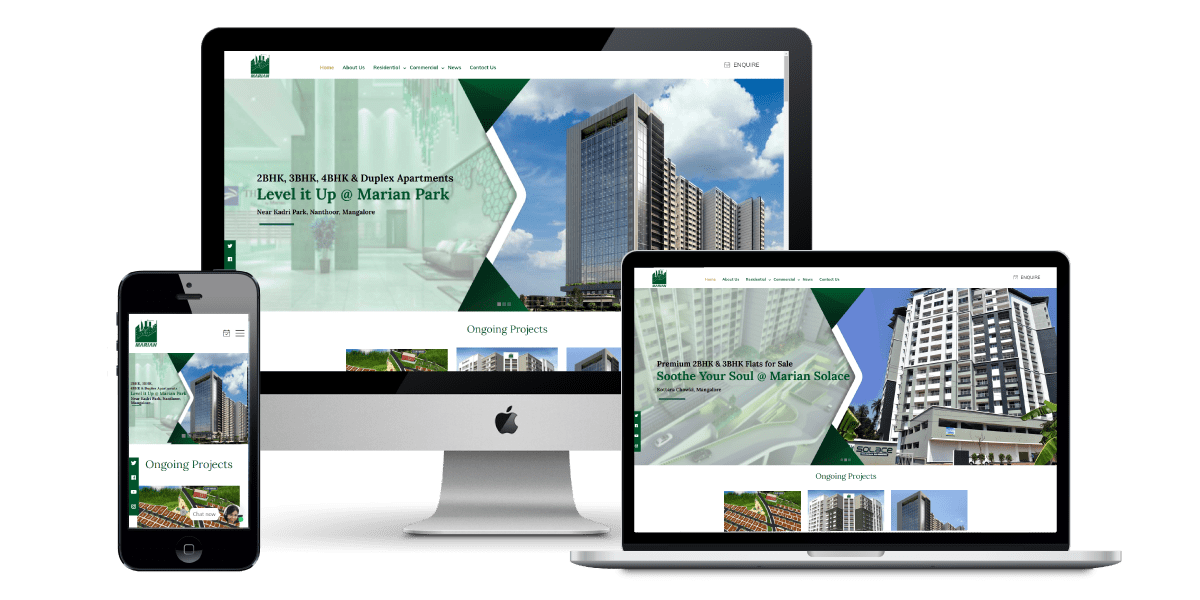 Established in 2008 as a partnership company, Marian Infrastructures has witnessed a magnanimous rise from being founded as a two-man Civil Engineer team to now directly employing 30+ members and a workforce of over 1500.
Having designed, developed, and delivered over 1600 homes across 19 projects, Marian has become a prominent real estate developer in Mangalore and a household name for quality homes that cater to all segments of society.
Meticulously planned projects by select professional teams and equally dedicated execution teams allow the company to boast an in-house construction team in Mangalore. This was achieved by bagging prestigious awards for their contracting ventures and having laid down ambitious global expansion plans for the future.
Marian approached Al-ter in the hopes of a complete website revamp having felt underwhelmed with the current layout and design. The issues ranged from discontent with simple aesthetic qualities with the general look and feel of the landing pages, to the inaccessibility of product pages and achievements due to a lack of action-guiding mechanisms for a user to follow. This led to a website that was being carried by the business, instead of being one that positively aids it. The SEO optimization was also under-par, leading to low rankings from search engines and underwhelming traffic to the website.
The Alt-er team set out to revamp the website with a better content flow, better navigation and a modern look. We optimized the website with relevant keywords to make sure it receives a higher ranking on search engines. The flow of the content was enhanced and updated to make it easy to scan and understand. Call-to-actions were set in place to navigate the visitors to different sections of the website the client was keen to highlight. Bringing together all the elements that make Marian, along with creating separate project pages, our attempt to create a website greater than the sum of its parts, was executed.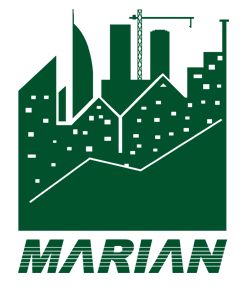 Marian Projects Pvt Ltd
Our hard work coupled with talent was recognized by the Head of Sales and Marketing of Marian, Mr. Deepak Chetty when he said:
"Recently we associated with the team from Al-ter (marketing solutions) for our website requirements, and we are so delighted with their services.
One must learn the concept of teamwork and this team is an institution known for it. Their sense of business runs with deep roots and thus eases the flow of processing the projects."