Paramedical institution got 750 leads at only Rs. 370 Cost per lead!
Netra Jyothi college is situated in Udupi, Karnataka. A unit of Prasad Netralaya hospitals, this college offers a variety of courses in the paramedical, optometry and allied health science field.
The students going to this college get a variety of benefits ranging from: Internship opportunities, bus facilities, scholarships etc..
However, the college had absolutely no digital presence and they were losing out on many potential admissions. Through paid media, they wanted their courses to be made known to students not just in Udupi but across the state.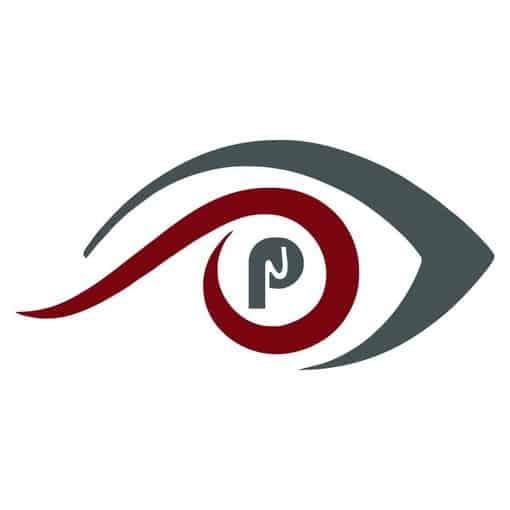 Defining target audience

The courses offered by the college were for people that had passed the 10th STD. The problem here was that the decision makers for the people of this age group were usually their parents. However, the students belonged to the lower middle class families and their parents were not very active on modern social media. This meant that our ads had to have high value so that the students were sure enough to convince their parents.

No way of usual admission process


The college got its fair share of admissions by going door-to-door and college-to-college conducting seminars. The pandemic restricted all of these activities and reaching the students digitally was the only way around!

Unaware TG for scope of course


We had to promote multiple paramedical and allied health science courses that the people were completely unaware about. This was a challenge as we really had to make sure our communication was strong enough to put across the scope of these courses.
So, how did we achieve mind-blowing results despite these challenges?
A strategy was put into place after we went through the following:
A strategy was put into place after we went through the following:
Concluding the communication to the set audience
Base analysis on where we stand and drafted milestone on KPI's
Timely analysis and optimization of strategies based on lead quality. .
Thorough audience research
A team from Alter visited the college to understand who exactly we are talking to. The language, interests and pain points of these students were concluded and all the ads were designed and written based on these analysis. We understood what mattered to these people and what drove them to make decisions.
Facebook ads
We chose Instagram and Facebook platforms to place our ads as the audience was most active there. The challenge here was targeting based on interests. Unlike the usual MBA / Engineering courses, people were not aware of these courses and hence were not actively looking for them. This meant we had to base our interest targeting on the persona of these people and first make them aware of these courses after which we created an intrigue in them to know more about the courses.
Admission leads through social media ads.
The institution got 750 leads in the year of 2021!
Reaching over 5L potential students and parents, 16k thousand clicks and a CPM (Cost per thousand impressions) of Rs. 62, the institution was flooded with enquiries from in and around the city of Udupi. Few cities that got major leads were – Mangalore, Kasaragod, Coorg and Madikeri.
All of this with an average of only Rs. 376 per lead!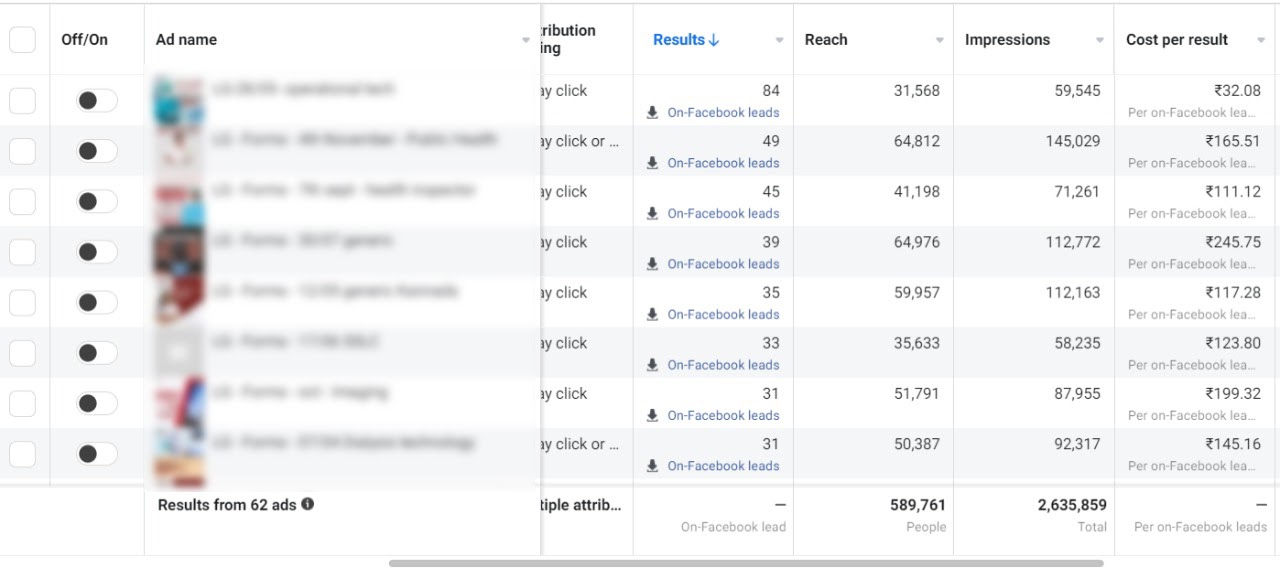 Precise location targeting
A combination of Kannada and English ads
A combination of story and static ads
Detailed information about the course in every creative
Addressing the pain points of the audience by informing about – Scholarships and internship opportunities.
Understand the difference between the influencer and the decision maker 
The decision makers might not always be the end customer. Hence you might have two different audience groups for your product/service. One who ends up using it, the other will be who you sell to. Only research and testing can conclude on the right audience.
Students are very active on social media, hence paid ads are highly effective for institutions

Every person above the age of 16 has a mobile phone and with it, several social media apps. No matter the location,language or their class in society, all students show similar behavior when it comes to interaction. With the right research and audience targeting, these behaviors can be taken to our advantage and the ads can be placed and shown to the right people.
Be very clear about your value for money and opportunity
In terms of Institutions, advertising has to be very precise since this is regarding the students future and you really need to stand out if you want them to choose your course/your institute.
Show the audience what they will gain out of course
It is important to understand that a student needs to commit a few years of his/her life to the course and the institution. This means the ads have to really get into their minds so that they seriously consider it. Research plays an important role here, we need to really understand their pain points and general expectations.