Web Development for Prasad Netralaya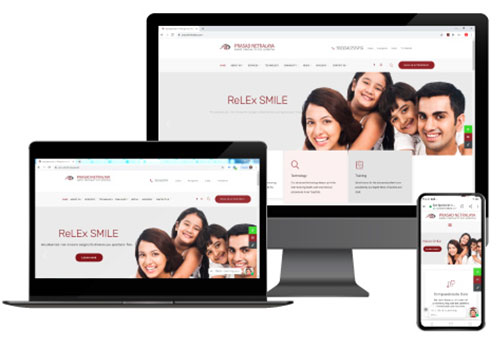 Prasad Netralaya is a leader in eye-care solutions in the South Canara region.
Established in 2002, with the latest technology, innovative research, and quality patient care, this eye hospital is committed to its drive for new possibilities in eye treatment. Along with this, they aim to spread knowledge regarding the importance of eye care. They provide excellent services such as Relex Smile, Lasik treatment, Micro-Incision Cataract Surgery, Presbyond Laser and much more. Prasad Netralaya's devotion towards eradicating eye problems and a need to give back to society has steered them towards the direction of social services as well.
Despite a significant presence in the real world, Prasad Netralaya did not have an established online presence.
Prasad Netralaya is a well-established brand in the eye-care space. However, their online presence had not been established in any significant way. This is the challenge with which they approached us. 
Alter had to build a website with a modern look that conveyed what the Prasad Netralaya brand was all about. The website had to be SEO friendly and responsive while communicating essential information to potential customers.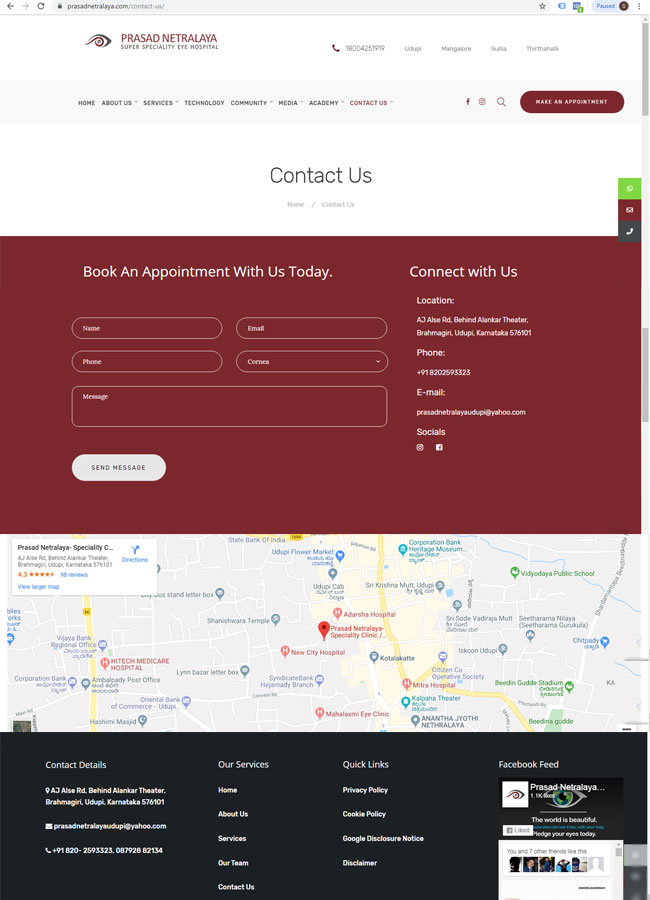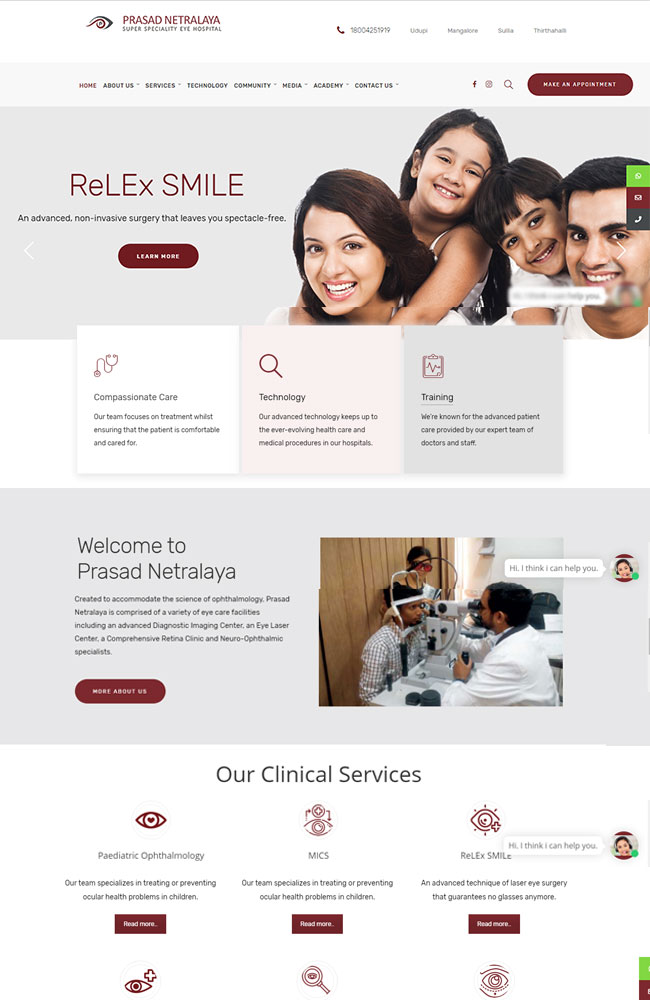 Identifying specific areas of improvement, Alt-er upgraded the Prasad Netralaya website, helping establish the brand presence online.
With extensive market research and analysis, Alt-er recognized various areas in which we could help take Prasad Netralaya's online presence to the next level. Our drive to add value to this company navigated us towards the enhancement and up-gradation of their old website.
Modernizing the look, feel and content of the website as per the most recent technology needs and requirements.  
Making the website SEO friendly and optimized with various important keywords to boost its reach to people in need.
Improve the speed of the website and its responsiveness as per various browsers as well as different gadgets like Laptops, Desktops, Tablets and Mobile Phones.
Enhance the content flow and prioritize important and notable services in order to transform website visitors into customers.