Eye Hospital Local SEO Campaign Generates 230.89% Increase In Visibility
+ Monthly Organic Traffic
Prasad Netralaya comprises a variety of eye care facilities including an advanced Diagnostic Imaging Center, an Eye Laser Center, a Comprehensive Retina Clinic and Neuro-Ophthalmic specialists. Prasad Netralaya has been dedicated to enhancing and treating vision since 2002. Currently prasad netralaya has 5 centers in and around south canara. They are the first one to get world class ophthalmic equipment and facilities to the south karnataka region. Over the years, we've expanded and built a panoply of clinics for various eye ailments such as cataracts, myopia, squint alignments, glaucoma, and many more. We have a specialized team that is well equipped with the latest technology and research facilities so that every procedure is done with the utmost care and precision.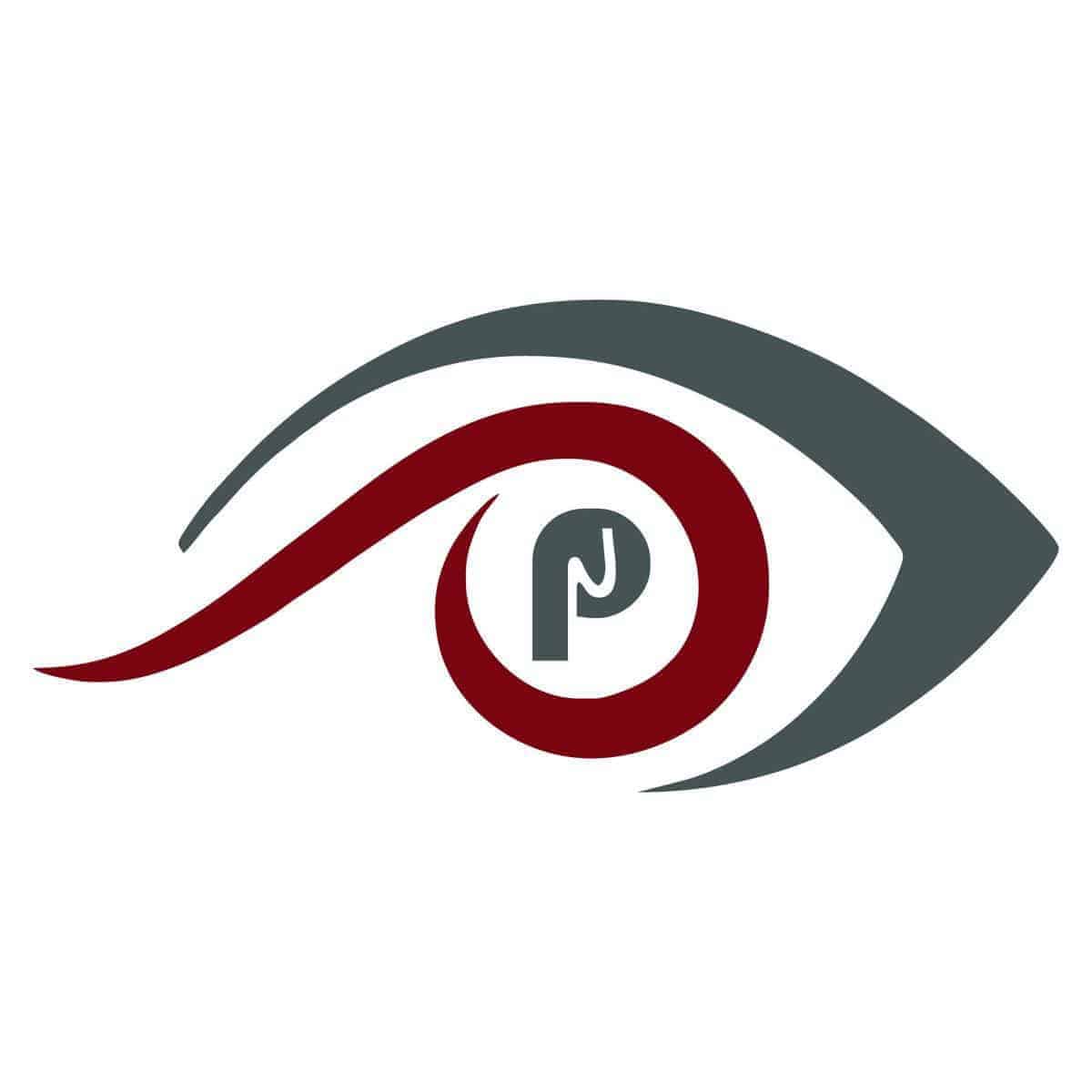 No much organic traffic coming to the site
Prasad netralaya website was built long ago with not much SEO optimization done. So the site was not ranking for primary keywords and not much traffic was also coming to the site.
Site was appearing for random keywords
Site content was not written for SEO optimized keywords. Resulting the site was appearing for random keywords not focused on buyer intended keywords.
No inbound enquiry and calls
Since the website had very poor traffic rate and not many visitors coming to the site, obviously enquiries generated were also limited.
Relied more on paid media for enquiry
Hospital had so much capacity to serve people and inbound enquiry was not sufficient enough to cope up with the demand. Since organic keywords were not on the top of the google search, the marketing team was forced to spend money on PPC to up our game on the competitors.
Low Site reputation on the google
Site didn't have much referring domain and backlinks to gain the trust on the site. The reputation on the google eye was quite bad due to low domain authority of the site.
The Audit
There was an existing site before we took over SEO for Prasad Netralaya. When we did the basic website audit, we came to know the site was built on an html site and technology was very outdated with a bunch of technical SEO Errors. Fixing them is equally effortful as building the new site. So team had suggested to revamp the website and its taken to consideration
Website Revamp
Based on the SEO and website audit, the Team started with revamping the website. Since 60% of the technical SEO has to be taken care of before the website development itself, SEO team has taken care of the technical SEO bit carefully and optimized for the search engines standards.
On-page Optimization

Post the website was launched, the team started working on on-page optimization. Each page optimized and made it like a landing page and took care of the following things as part of

Optimize the content
Conversion optimization
Interlinking
Optimization tools integrations
Marketing integrations
Conversion Tracking
URL Optimization
Image Optimization
Content Gap Analysis
Keyword Density
Keyword Proximity
Keyword stuffing
Avg Time Spent analysis and optimization
Media material creation(Banners, quite, infographics, podcast and video)
Location Specific SEO
As part of the SEO strategy team focused on local SEO strategy to rank the site on all the locations we have presence over. Actions points that is considered for the same are as follows,
Research on the long tail location specific keywords.
Develop the content and standalone pages for the same.
Optimized the google my business listings
Listed in local business directories
Reviews and reputation strategy
Backlink Strategy
Not only local SEO, certains keywords we need to rank on state level. Since we are one of very few hospitals with high class facilities in India, we need to focus on a high level backlink strategy to gain Google's trust to rank the site well on SERP. We have taken care of the following things on the offpage SEO side of it.
Social bookmarking
Directory submission
Email Outreach
PPT submission
Local Listing
QA submission
Web 2.0
Blog outreach
Guest posting
Video Submission
Link Exchange
Social Promotion
Publication outreach
Backlink analysis
Business directory submission
230.89% increase in user visit to the site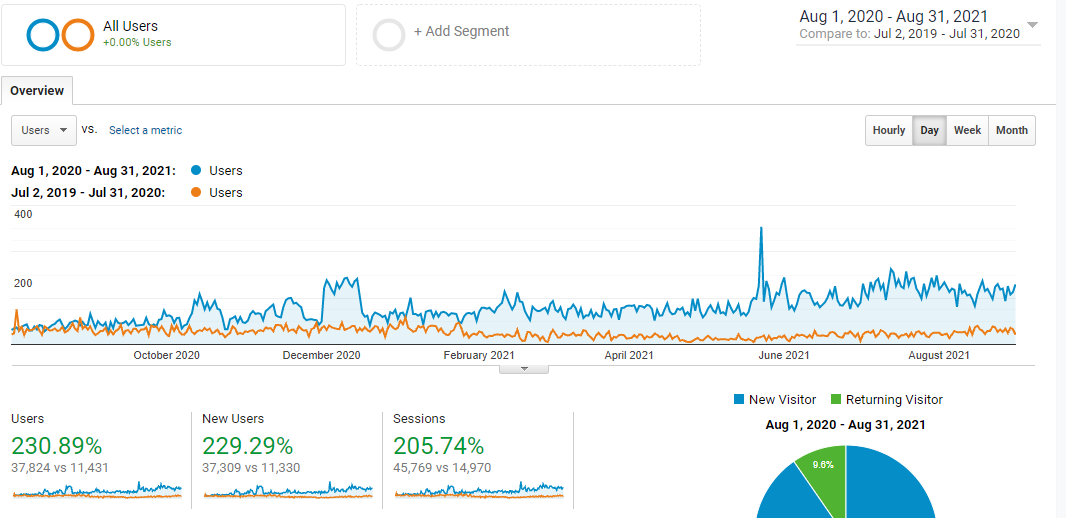 230.89% increase in organic user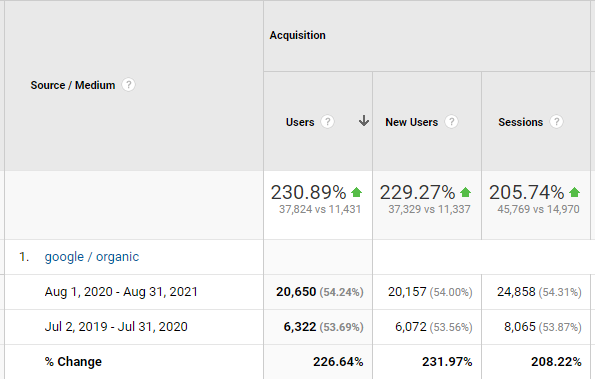 12150 and counting referring pages to the domain

Increased UR and DR over period of time


People consider google search for their research and  considering for their service requirement
Having strong local search presence will bring great trust in people and build the reputation also on the market
Premium services like lasik and laser eye surgeries people will do more then 1 set of research and local SEO and overall online presence leaves the best impression in the decision making process.