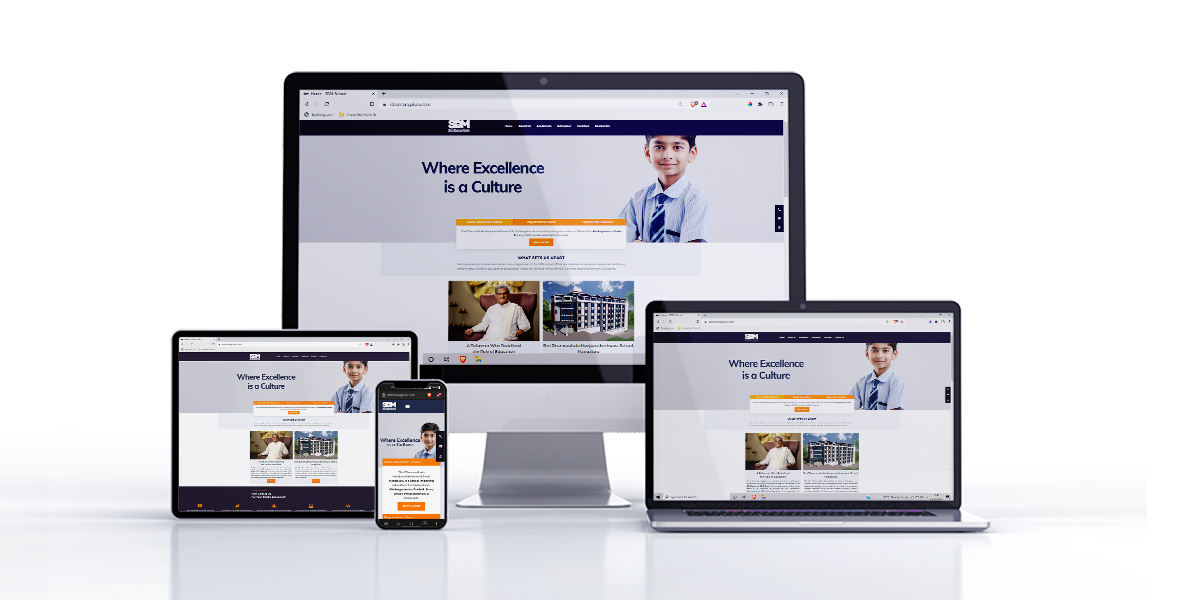 Sri Dharmasthala Manjunatheshwara Education Society, which manages a number of educational institutions across Karnataka, recently opened an English-medium school at Ashoknagar in Mangalore. SDM school facilitates education for children from Kindergarten to Grade 8. It is founded on the belief that learning should include academic, emotional, cultural, and social dimensions and seeks to be the best school in Mangalore by providing a curriculum customised to the needs of the twenty-first century.
SDM school did not have an online presence. They were having trouble communicating information regarding the admission process, fee structure, and curriculum to parents who were interested in enrolling their children to the school.
To establish an online presence to help SDM School reach their audience i.e. parents of children belonging to different age groups.
To improve the content experience and user navigation with a well-structured website.
We had to build a website that represented the principles SDM school represented 一 progressive yet connected to its traditional roots. By using a dark blue theme with a touch of contrasting orange, the website design symbolized knowledge, power, and integrity. The blue elements also provided a friendly, open-to-public feel, while relevant icons in different sections along the home page made finding information much easier. Another way we were able to make the website more approachable and easy to navigate was by using clean and modern typography and dividing the content into easier-to-digest sections.
After the launch of the SDM school website, there was a significantly higher number of online enquires, that lead to enrollments, according to the school management. With the right kind of content, we were able to reach out to the target audience i.e. the parent crowd and also establish a strong web presence for the school.