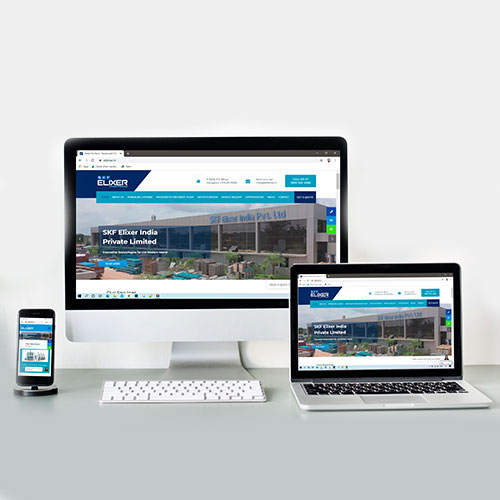 Founded in the year 1990 as a paddy processing technology, SKF Elixer Group of Companies has seen a lot of growth over the years, to become a global leader in the food grains industry, water purifiers and water treatment plants today. SKF Elixer started as a paddy processing company and later went on to manufacture water purifiers. After its significant success in paddy processing and water purifying, SKF Elixer ventured into wastewater treatment system and redefined it by providing effective solutions for wastewater management.
When SKF Elixer approached Alt-er for a new website it was identified that the previous website needed revamping. One of the main reasons for this lies in the fact that the previous website was designed with HTML and converted to WordPress and launched in a windows server. Due to this, it wasn't possible to make any changes without revamping the whole website. Additionally, the content flow of the website needed to be improved along with adding proper call to action. Finally, like most websites these days, we needed to make sure that the website was SEO optimized with the best practices.
So the Alt-er team set out to revamp the website with a better content flow, better navigation and a modern look. We optimized the website with relevant keywords making sure that it gets a good ranking on Google search. The content flow was enhanced and made much easier to understand. The call to action was properly enabled. Bringing together all the elements that make up for the SKF Group of Companies, along with conveniently separating them as per different pages, our attempt to capture the true essence of the company, was executed.