Revenue of 2.9Cr with a spend of just 3.5L in 6 months!
The digital marketing success story of an educational institute during the time of a pandemic.
1600+ Leads at the cost of just Rs. 282!
St Joseph Engineering College (SJEC) is an Autonomous Institute under Visvesvaraya Technological University, Belagavi, Karnataka State, and is recognized by the All-India Council for Technical Education (AICTE), New Delhi. Established in 2002, the College offers top-class education in Engineering, Business Administration and Computer Applications at UG, PG and Research levels. It has well-qualified staff, state of the art laboratories and all facilities. Presently about 2300 students are studying in the College. The College provides for a wide variety of co-curricular and extracurricular activities, which give a head-start to students, developing their personality and imparting skills of decision-making and leadership. Campus Placement Department assists student's secure good jobs.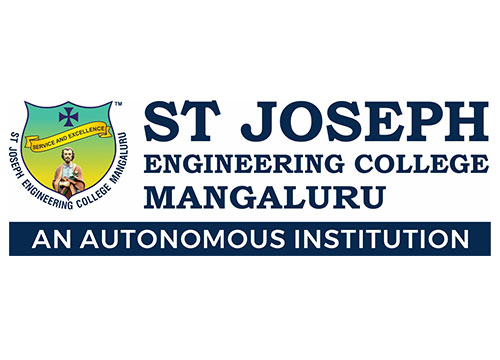 Students and parents unsure about education during the time of Covid-19

When people were being asked to sit at home and worry about the safety of their lives, education was something that was the least of anyone's concerns. This type of situation was never faced by the institution. They needed to reach out to all these unsure people and make them believe in a future again.

No source of admission leads


Their usual sources of admissions were absolutely scarce. There was no scope for reaching random people and trying to influence them. This was the time to make sure we only reached the potential leads that were extremely likely to convert.

Outdoor advertisements were completely ineffective


As the nation went into a complete shutdown, all efforts put into outdoor advertisements did not yield any results. Digital platforms were the only means to reach people at this point.
This is where Alter came in to save the day!
A strategy was put into place after we went through the following:
Before we commencing the work, we do start with audit to understand following things,
Understanding the market demand and what are the trending product which is being promoted by the competitors
Base analysis on where we stand and drafted milestone on KPI's
Drafted the integrated marketing strategy which is aligned with our KPI of brand expansion, lead generation with proven ROI.
Research on market and strategy
Understanding the Target Audience (persona) to reach the audience in a competitive environment. In our case both parents and students were the target audience. We also analyzed the ads of our competitors for effective advertising. Most searched keywords were put in place and the landing page was also optimized for conversions before starting the digital campaigns.
Facebook ads
The college was already quite popular and brand awareness was not our concern here. In the situation we were in, we really needed to reach the people who were contemplating their future. Targeting mattered the most here. We needed to get into the minds of these people and really understand their pain points and use it to our advantage. After thorough research, a marketing plan was drafted and KPI's were set. After optimizations along the way, we managed to outperform our expectations and secure a huge number of admissions in the time of a pandemic!
Google ads

We had created separate audience lists for audiences looking for admissions in different courses (Engineering, MBA, MCA) for remarketing.
We started the ads with brand awareness as objective for locations where SJEC was popular and once we had enough audiences for remarketing we changed the ad strategy that focused on conversions by targeting the audience who had already engaged with our website pushing them to take actions. We also optimized the landing pages for conversions by integrating a chat bot to collect information like name, contact details and course preferred by students, which helped us secure a huge number of leads in a short span of time.
Admission leads through social media ads.
A total of 46 ads ran in the duration of 6 months. These were divided into two categories: Traffic ads that led people to the website and lead ads that collected their information directly. Ads were directed towards both students and parents. However, after rigorous testing, we came to a conclusion that story ads directed towards the students worked best because that is where they spent all their time!
We managed to get 652 leads at the cost of just Rs. 264!

58 of the students who filled out the lead forms became students of the college! This means there was an 8.8% conversion rate. Each conversion to this business can be valued at about 5L.
Admission leads through Google Ads
A total of 6 display ads and 3 search ad campaigns for three different courses in the duration of 5 months.
Display ads were divided into three campaigns, in the first two months we focused on brand awareness and driving traffic to the website. From the third month we retargeted the audience, this strategy also helped us achieve higher click through rate by constantly engaging with our audiences.
Separate search ad campaigns were set up for courses Engineering, MBA, MCA. With long tail keywords for specific campaigns we were able to secure 1000 + Leads at the cost of just Rs. 301!

The implementation of the solution detailed above gave us incredible results in a short period! All this even as the world was not even sure about their future! Thorough targeting and remarketing strategies helped us reach people and leave an impression on them. When it was time to make a decision, the people always opted for us first! We also made sure to optimise our ads in a way that we were the first brand to show up during searches.
You need to be present where the people are! 
Like it or not, everyone has gone digital and spends most of their time on digital platforms. A strong digital presence has become mandatory, no matter the brand/service.
Don't let them forget you!
The pandemic was an eye opener for all businesses. Most of them suffered due to the fact that they could not hold their audience. It was only the ones that adapted themselves to the digital space and kept up with new trends that managed to stay in the minds of the people and hold their loyalty.
Education will always be a concern
Whatever the circumstance, the future matters to people and they will always look for ways to make sure it is safe and secure for themselves or their children. If you are an institution, make sure to constantly be on the minds of people (Through ads on spaces where they spend most of their time) so that they trust you with their future when it is time to make a decision.
Optimize and Stay Consistent!
All your marketing strategies are a total waste if you don't keep optimizing them. Optimize your ads according to any feedback that you receive and the response from your audience.