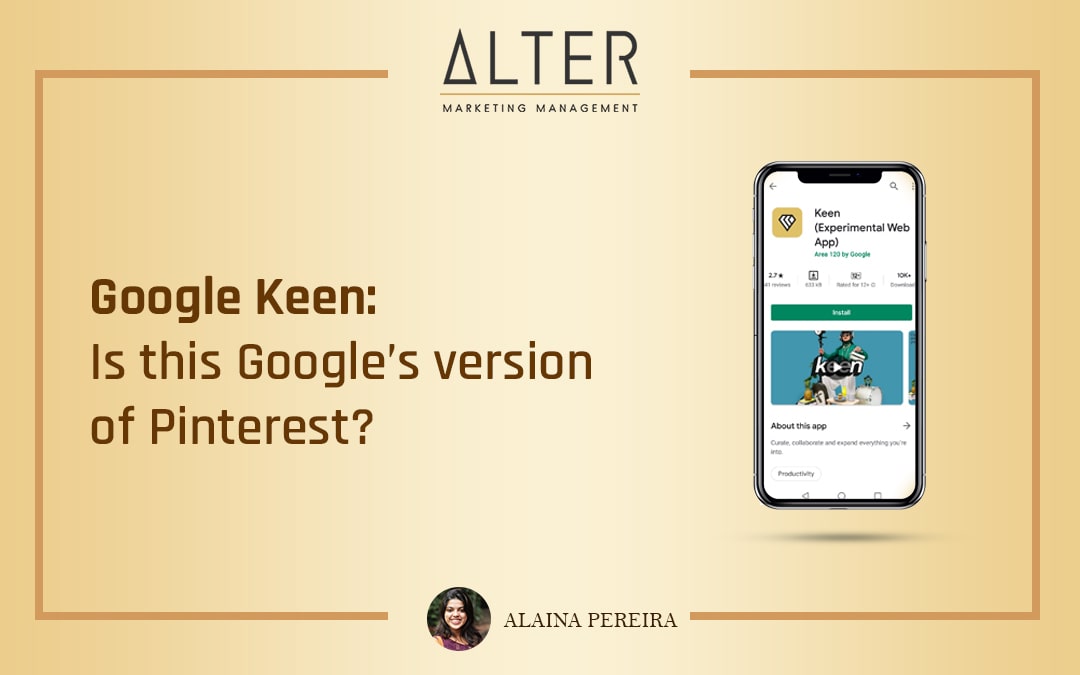 Have you noticed how we spend so much time on our phones, mindlessly browsing different feeds, images & platforms?
Instead of this, how great would it be if we spent that time maybe on learning something that truly interests us or a skill that we really want to pick up on?
This is the exact thought that crossed the mind of CJ Adams, Co-founder of Keen. With the help of Area 120, a workshop for Google's experimental projects, Keen was born!
Currently only available on android and on the web, this app runs on Google search's machine learning expertise and helps you curate & share content based on certain interests.
To use Keen, you must first sign into a Google account. Then you can enter the topic that interests you the most.
Keen will then give you multiple suggestions that relate to your topic of interest. You can choose only the suggestions that you want to track.
You will then be directed to a pinboard consisting of various images that link to different web content that suits the topic you chose. You can find blog articles, YouTube videos, shopping links and much more.
Every collection you create, Keen uses Google's search engine to help you discover, curate and share content related to your topic of interest. Remember, the more you save to a keen and organize it, the better the recommendations become.
Finally, you can click on the little Gem next to each article in the explore section, and that article will be saved in your Gems providing you with easy access to the links that you like the best.
Once a Keen is created, you can keep editing it, remove or save links from the list, either make it a public or private keen as well as share the keen with others and allow them to collaborate and add content as well.
When you go to look at it, Pinterest does an amazing job of being a source for ideas by helping us collect images, information and much more & now Google Keen does resemble Pinterest in a way, definitely making it a solid competitor.
At the end of the day Google Keen seems to be the new talk of the town and the real question we need to ask is:
How keen are you to test out 'Keen'?