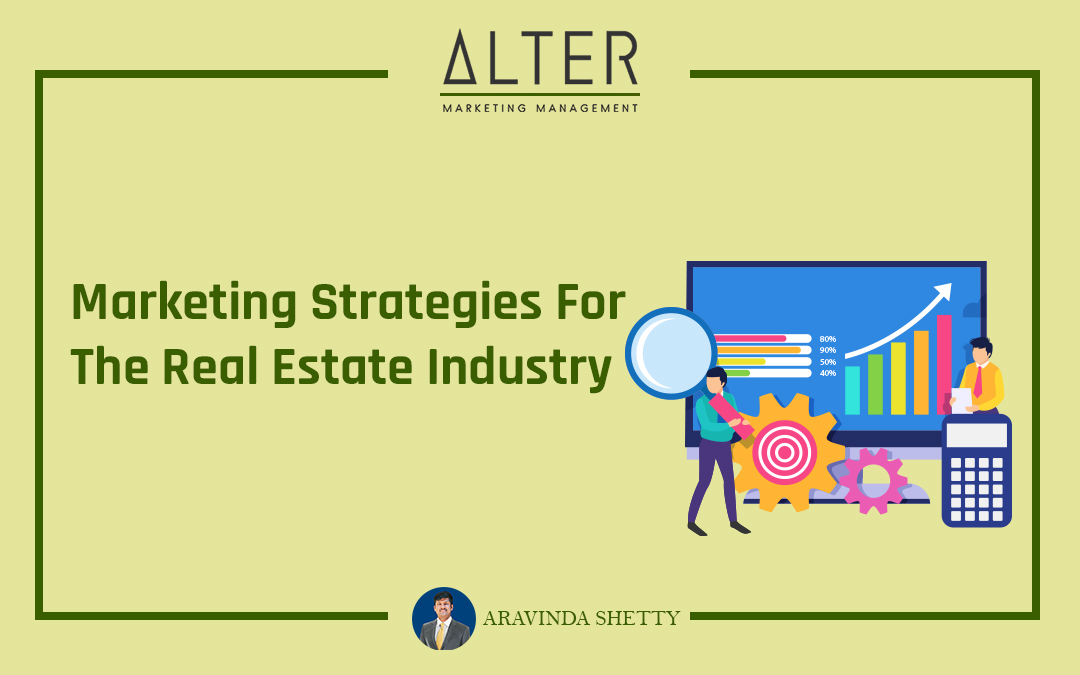 The real estate industry in India has evolved over time. Like in every other industry today, this industry's organizations and properties also need an online presence. Thus, one thing that has surely revolutionised the sector, is digital marketing – and it can very well lead to the buying and selling of real estate properties!
An integrated digital marketing strategy can work wonders, with great return on investment.
The Catch
Often, real estate sellers directly jump into selling their property online. The cost for each lead in the industry is comparatively higher compared to other industries in the market. If you are the owner of a real estate business or trying to sell your property online, the clear setup of your property and online storefront is very important. Your digital marketing performance will also depend on the capabilities and competence of your online salesperson. He/she should refer to your website, media materials like photos, videos, online brochures and data points. Keeping them updated, attractive and presentable will definitely get better results in all your digital marketing efforts.
The Strategy
Let's throw some light on the different platforms we can use to reach people over digital marketing. As an example, we will focus on Tier 2 cities and how people react to digital marketing efforts.
Social Media Marketing (SMM)
This platform considerably delivers greater performance compared to all other media. I am talking about Facebook and Instagram, which are mainly targeted and precise in terms of delivery. Here are some areas to consider when it comes to SMM.
Be Specific, Be terrific. Social media Ads are highly targeted and communication can be directed towards the target audience. For example, if you are trying to sell a commercial property to the target market of Chartered Accountants, you should create an Ad addressing the focal points for Chartered Accountants. Don't make the mistake of creating one single generic Ad about the property and showing it to Chartered Accountants, Doctors, Financial Advisers, etc. It could be confusing and not be as effective as it was intended to be. Talk about what kind of benefits a Chartered Accountant can get by investing in your commercial property.
Build a proper sales funnel. No one would buy any property or high end asset without having complete knowledge on what they are buying. It is a very conscious decision anyone would make. So instead of Direct Selling, you should have sales pitches with more information. And not bombard them with Ads
.
Try to communicate in local languages with the local audience. One of my strategies that has worked to reduce the cost per lead by about 60%, is using local languages. This local flavour could feel personalized and help you resonate with your target audience. Quality of the prospective leads might also be ensured by asking the right and specific questions in enquiry form, so we get filtered leads.
Keep updating and trying new methods of communication for the new set of target audience. Try out plenty of experimental ways to make sure that you are on the right track. Analyse each decision taken, before acting upon it.
Google sure is an essential and worthwhile platform giving fruitful results for the real estate industry. There are few important aspects to understand while entering into real estate selling digitally – 
Use PPC ads for real estate. This is a technique through which you can reach people when they are researching properties similar to yours. This is the high potential audience, meaning the conversion rate of these audiences is very high compared to social media.
Go for long-tail keywords specific to the search query. Leverage these keywords for efficient use of Ads.
Try to compete for the first preposition. This helps you increase your click through rate by more than 35%. The conversion rate for click to lead can be anywhere between 20 to 30%, which is huge. It may not help you in collecting intended leads, but it helps you to directly reach people who are researching – creating more touch points.
Use Remarketing on Google. So you can reach back to the people who already know your property but have not bought from you yet. This is very cost effective and creates a good touch point for second level funnel audiences.
Explore Display Ads. You can have Ads run in the local newspapers and YouTube channels, and engage with the local audience better. It also helps in increasing brand awareness. These will definitely give you more credibility over the market, and create more digital touch points.
SEO and directory listings.
Create specific online content. Generating enough relevant and trustworthy content helps to build visibility and trust in the digital space.
Submit your property listing in all possible free property listing sites, properties, hotels and local directories. Posting in the Facebook Marketplace also helps boost visibility. This not only helps you in building trust from the SEO perspective, but also creates multiple touch points with people who are researching properties online
Optimise your website and landing pages. And do so in such a way that Google recognises your website for organic ranking. This long-term strategy will bring you wonderful results, even after a certain amount of time. Focus more on long-tail keywords which will make it easier to rank the site higher locally.
Though it could seem like a high level strategy breakdown, the major technique is to leverage possible digital media for boosting your real estate sales. The strategy definitely needs systematic execution and trained professionals, to generate fruitful results. At Alter Marketing Solutions Private Limited, we have expert professionals who specialise in specific areas. For guaranteed real estate sales and lead generation, contact mangalore.alter@com.