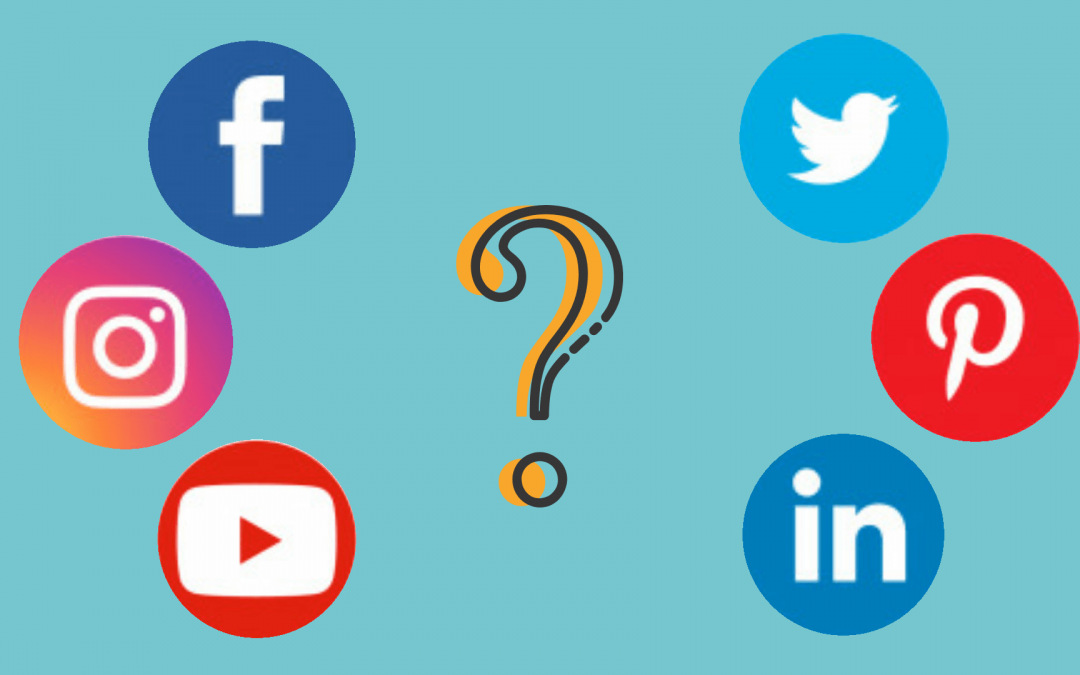 Social media is the most effective method to promote a small business. Each social media platform is used for a different reason and has its own set of users. It is important to consider which social media platforms suit your business rather than joining all the available social media platforms.
Here are a few important tips that you can follow before you choose a social media platform for business marketing
Finding the right target audience:
In order to select the best social media platform for your business, you must first know who your audience is. This can be done by finding out the age, gender, occupation, likes, dislikes and problems that your audience might be facing.
You can further look at the social media platforms and see which platform can be used to solve the problems of your audience. While doing this, you must also keep in mind the purpose of your business and the content you want to share with your audience.

Setting business goals:
As a business owner, you know what goals suit your business. It can either be a single goal or multiple goals. On social media, your goals can be to drive traffic to your website, increase followers, attain brand awareness, increase sales, to build relationships with your potential buyers or can even be used for customer support.
As a business, you can use different platforms to solve various problems that your audience may face. Make sure that the platform you choose goes with your business style and that you enjoy the platform. You will be spending hours testing and trying the platform work.

Selecting the right platform:
Once you have figured out who your audience is and what your business goals are, the next step is to check the demographics of each social media platform. See where your audience lies and where your business will fit in.
Each platform should be utilized differently and the same content should not be posted on all the platforms. Your audience and potential customers come to you to find valuable and relevant content. Therefore, unique content should be posted on each platform.

The brief below can help you choose the best social media platform between the platforms available
FACEBOOK
Facebook is a large platform that has a diverse audience of about 2.41 billion monthly active users. People of all ages can be found on Facebook, although the largest user base ranges from the age category of 25 – 54. The platform is used to build relationships and to keep in contact with friends. Since this platform is highly populated, it can be tedious to reach your audience. If your business goal is to build brand awareness then this may not be the platform for you. However, if your goal is to build relationships and keep in contact with your clients, this is the most suitable platform.

INSTAGRAM
Instagram is the most fast-paced platform, with more than 1 billion monthly users. As the main focus of the app is the visual content, the age demographic mainly ranges from 18 – 29. People use Instagram to build relationships and conversations. This platform works best for visual-based businesses like art, food, retail and beauty. It can be used to showcase your products and tell your brand's story through high-quality images and videos.

TWITTER
Twitter has 330 million monthly users worldwide, of the younger age group from 18-29 years. As a brand, Twitter can be used to reach and engage with your audience and also to build brand awareness. Hashtags can be used to participate in trending topics as well as to reach new audiences that might be interested in the content being put out. It is mainly used to take part in popular conversations and to follow real-time news.

LINKEDIN
LinkedIn is the best social media platform for professionals. It is used by the audience in the age group from 25-40. It can be used to showcase your blogs and articles and to update news about your business. It is also a great platform to network with like-minded clients and professionals, great for B2B business and to recruit new employees.
YOUTUBE
YouTube has more than 1 billion users and has become one of the biggest search engine platforms. It is an amazing platform to engage with your target audience by creating and publishing video content. Service based industries that make compelling video content will benefit largely on YouTube. Content posted on YouTube can also be found on Google.


PINTEREST
Pinterest has reached an audience of about 300 million active users. Pinterest is used for "scrapbooking" and to save content by pinning pictures to a board. This platform works well for brands that have high-quality images to share, as the pictures can be linked back to the site and drive more traffic. The commonly saved pins are of recipes, photographs, DIY's, quotes and infographics. Brands can use the platform to create boards to showcase their products and style. Google displays the Pinterest images in its image search results.

As there are multiple social media platforms available, it is crucial to find the right fit for your business. Although it is a tedious process and requires trial and error, a great Social Media Company can assist you with this. Upon finding a suitable platform, it is easy to communicate with your audience and generate traffic towards your business. For more information have a look at Alt-er Social.